TL;DR:
Neil Sedaka wrote three Monkees songs, one of which Davy Jones released as a solo song.
One of the songs in question uses a lot of monkey metaphors.
Another of the songs was co-written by an important professional songwriter.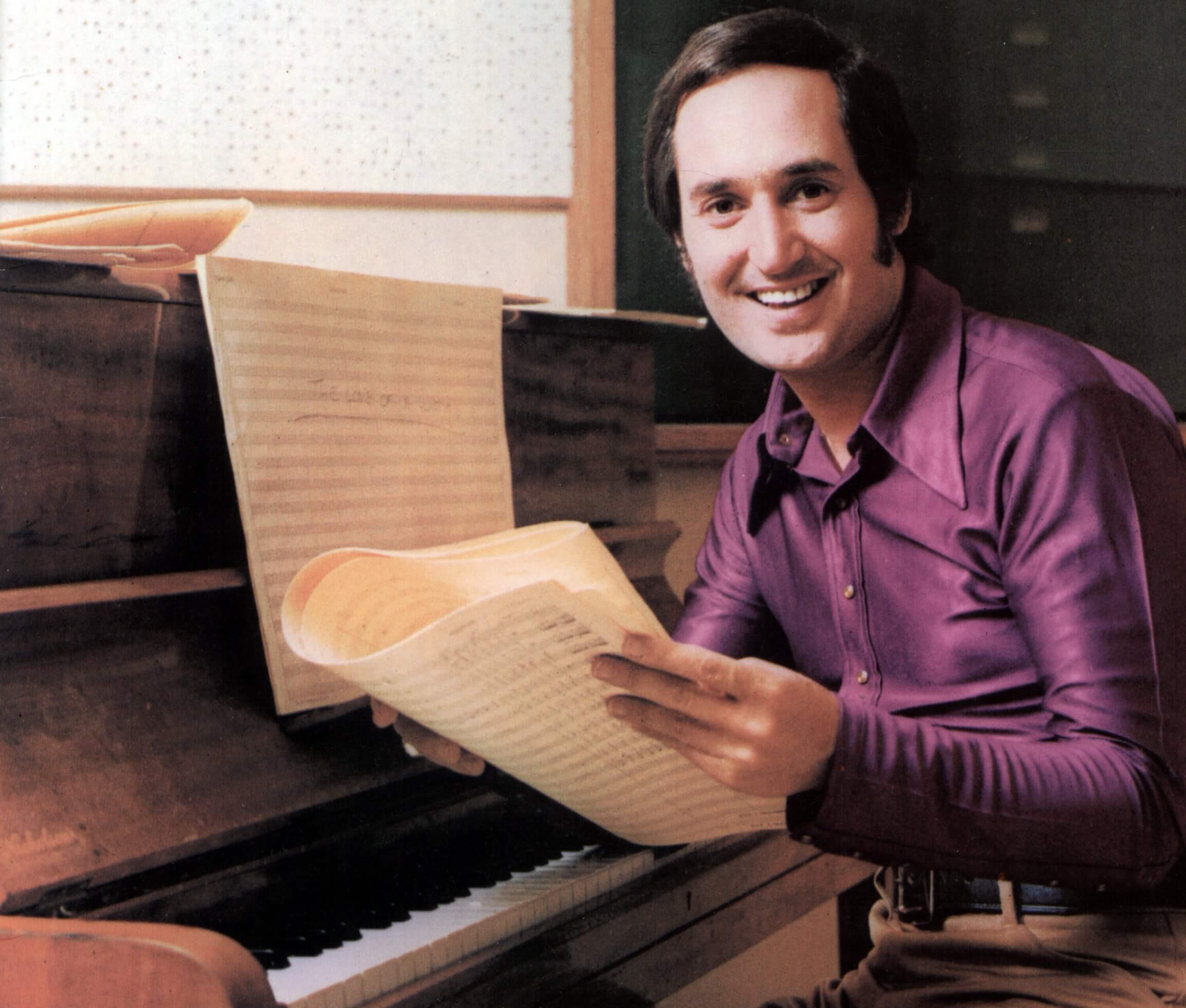 To this day, Neil Sedaka's songs continue to fascinate classic rock fans. In addition to writing his own material, Sedaka also wrote some Monkees songs. One of the tunes he wrote became Davy Jones' only solo charting single.
3. "I'm going to be a monkey"
The early 1960s was a golden age for novelty songs, which included hits like Brian Hyland's "Itsy Bitsy Teenie Weenie Yellow Polkadot Bikini," Peter, Paul, and Mary's "Puff, the Magic Dragon," and B Elvis Presley." The arrival of the Beatles largely ended this trend, although they occasionally wrote songs similar to "Yellow Submarine". Sedaka became part of this trend and wrote the monkey-themed novelty hit "I Go Ape". The tune peaked at number 42 on the Billboard Hot 100 and stayed on the chart for eight weeks.
The Monkees recorded their own version of "I Go Ape". If ever there was a band that had to cover "I Go Ape" it was a band called The Monkees. The track joins the ranks of some of their other bestial tunes, including "Porpoise Song" and "Gonna Buy Me a Dog."
2. "When love knocks (at your door)"
Sedaka co-wrote "When Love Comes Knockin' (At Your Door)" with professional songwriter Carole Bayer Sager. The tune appeared on the Prefab Four's second album, More from the Monkees. "When Love Comes Knockin' (At Your Door)" didn't get as much attention as other tracks from this album like "I'm a Believer" and "(I'm Not Your) Steppin' Stone". That's a shame.
Davy Jones' vocal performance is otherworldly and the song embodies mid-1960s pop. "When Love Comes Knockin' (At Your Door)" makes quite an impression despite being under two minutes long. Bayer Sager wrote hits for Michael Jackson, Celine Dion, Andrea Bocelli, Dolly Parton and many other important singers.
1. 'rainy season'
Initially, Sedaka recorded "Rainy Jane" himself and released it as a single. Then Jones recorded a cover of it. The cover peaked at number 52 on the Billboard Hot 100 and stayed on the chart for nine weeks. It became Jones' only solo charting single, meaning none of his solo songs made the top 40.
"Rainy Jane" is a song about a woman who cries a lot, but it sounds upbeat and happy. With extensive use of horns and country elements, "Rainy Jane" is almost Jones' version of Elvis Presley's "Suspicious Minds". "Rainy Jane" sounds like the kind of song that would have been a big hit on the radio, but alas, it wasn't meant to be.
The tune appeared on the Davy Jones album, which also includes Jones' song "Girl". Jones played "Girl" on The Brady Bunch and made television history.
Sedaka isn't always associated with the Monkees, but their career wouldn't have been quite the same without him.
#Monkees #Songs #Neil #Sedaka #Wrote
More From Shayari.Page