From the size of its groceries to the sheer variety of products, Costco is big in almost every way.
Want to stock up on toilet paper? Costco will sell you 36 rolls in a pack. Little mayo? Purchasing Hellmann's 64-ounce tub from Costco is sure to keep you fit for months. Demand massive desserts that can reasonably feed a small army? Look no further than the "mini" carrot cakes that put the average cupcake to shame, or the hefty 4.75 pounds Peanut Butter Chocolate Cake that has recently taken the internet by storm.
But while Costco scores well for its bargain pricing, there can also be downsides to buying all your groceries in bulk.
In a Reddit thread this week, which amassed more than 120 comments, Costco members commented on the bulk purchases that they believe are "not worth the hassle." We've compiled a list of the products that came up the most in the thread. Read on to find out which Costco items shoppers say aren't worth buying in the grocery chain's signature giant sizes.
Costco shoppers have a particular dislike for the retailer's frozen goods, but it's not because they don't like the actual products. In fact, members said that at Costco they shy away from certain frozen products simply because they take up too much space in their freezers.
"I'd love to buy the signature premium vanilla ice cream, but I don't need or want TWO huge gallons in one pack. Maybe for a Christmas party but not to stay in the freezer with that much space and time," one member wrote.
Though Costco members with larger freezers find it easier to store their sizable frozen finds, others aren't so lucky.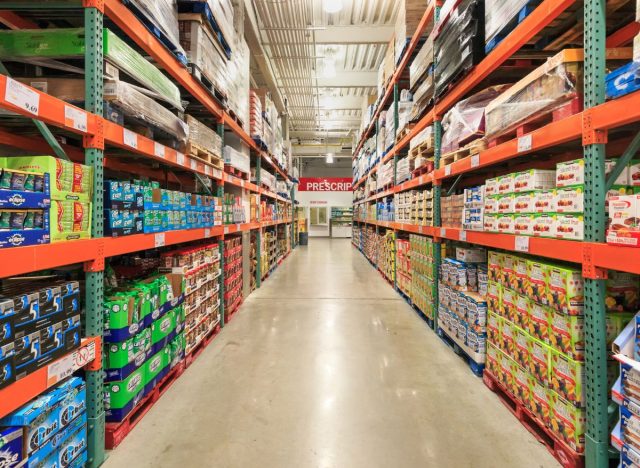 When it comes to foods that come in a variety of flavors, like sparkling water and yogurt, it's rare that most shoppers enjoy every flavor available.
Because of this, several Costco members said they avoid buying large multi-flavor packs of groceries and beverages if they don't like one or more of the options. Otherwise they would just end up being wasted.
"Sounds good in [principle]but there was always one flavor that my family didn't like," one shopper wrote in reference to products that come in multiple flavors.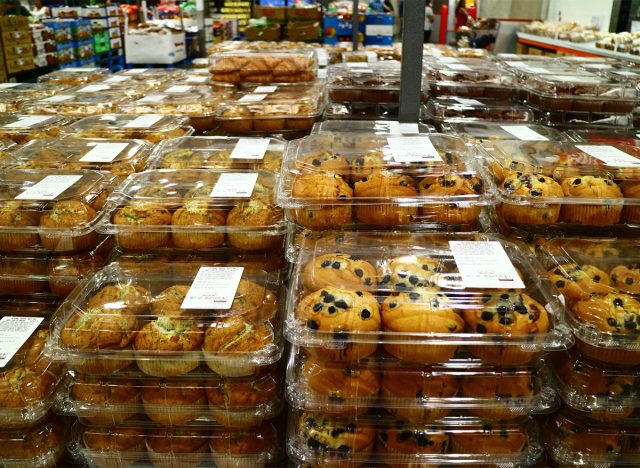 Costco has a popular bakery department, but some shoppers miss out on the famous muffins and baked goods because they can't justify buying big packs of baked goods they can't finish on their own.
"I love the muffins and mini cakes but as single I can't hope to finish them," commented one user.
"I'd like cake or bread but it's just so much," said another.
Some members noted that you can extend the shelf life of Costco baked goods by storing them in the freezer, but for those who already have freezer space, this may not be possible.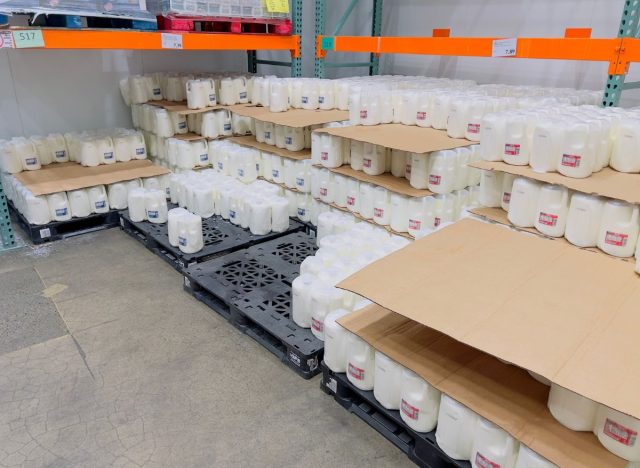 We all want to avoid the smell of spoiled milk, and that's why some shoppers refuse to buy the dairy product from Costco.
Costco sells Kirkland Signature Milk by the gallon as well as in two-gallon packages. The Costco website also lists another option where customers can get three half-gallons of organic milk in one package. But members who live alone or just don't drink that much milk said they struggle to drink even a gallon, let alone two, before it goes bad.6254a4d1642c605c54bf1cab17d50f1e
As one shopper put it, "Other than cereal, I don't use enough of it to ever justify buying a full gallon."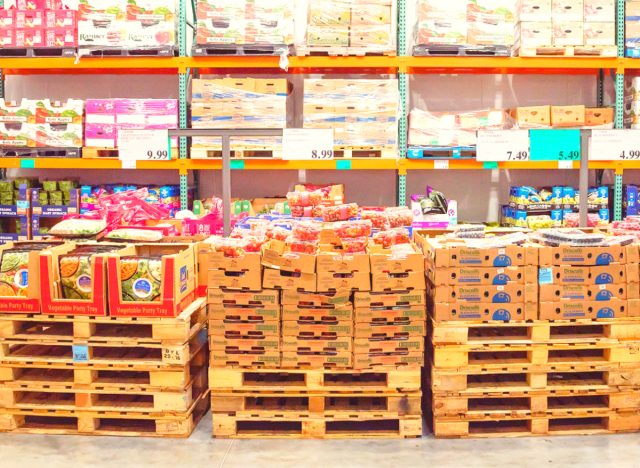 Unless you live in a larger household, consuming even normal-sized portions of food products before they spoil can be a challenge. This problem is particularly acute at Costco, where shoppers typically have to purchase larger packages of fruit and veg that can become a huge waste of money when they inevitably expire.
It is therefore not surprising that fresh produce is the most common criticism. Shoppers, particularly those living in one- or two-person households, complained that they had to limit purchases of items like apples and avocados from Costco to reduce food waste.
"Now I only shop for myself and really only benefit from buying onions and peppers at Costco. It just goes bad too fast," commented one shopper.
#Costco #Items #Worth #Buying #Bulk
More From Shayari.Page