Ant-Man and the Wasp: Quantumania is the first film of phase 5 of the Marvel Cinematic Universe. And until now it is one of the most successful film series of modern times, especially in terms of box office collection. Therefore, marvel fans always had great expectations. However, some of them are met, but not all.
The film builds on the plot of the previous two "Ant-Man" films and references several other Marvel films and characters that fans are familiar with.
By displaying and referencing other marvel heroes, it has served the public with something that feels safe and familiar. But it doesn't seem particularly new and exciting either, just similar to other Marvel films.
Though, Paul Rudd still adds his quick and witty charm as Scott Lang/Ant-Man, unfortunately, nowhere near as before, while Evangeline Lilly is more or less on autopilot as Hope van Dyne/The Wasp.
The worse part of the story is, it is based on the traditional concept of protecting the family from bad forces instead of a grand and larger-than-life cause that marvel has always been presenting to its fans.
However, if you are just expecting digital effects, you'll get it in buckets and buckets for two hours straight which doesn't convince you enough for a movie of this grandeur. At least, I would have expected director Peyton Reed to have cooked up something more exciting than this rather dull three.
A Big-Fat Showcase of Quantum Realm
In the previous film, we saw how Hope's father, Dr. Hank Pym (Michael Douglas, now a distinguished elderly gentleman) rescued her mother, Janet Van Dyne (Michelle Pfeiffer, still phenomenal) from the quantum realm after being there for 30 years.
However, in Ant-Man and the Wasp: Quantumania, we see how Scott's teenage daughter, Cassie (Kathryn Newton), has been secretly working on a quantum project with her step-grandparents in their basement.
Of course, something goes wrong, and the whole family is sucked into the mysterious quantum realm, where it turns out that Janet hasn't told the whole truth about what's hiding there, or everything she did while there.
A whole world of strange people and animals is revealed along with a new, scary enemy, namely Kang The Conqueror (Jonathan Majors). He has powers that could be fatal to all universes if he escapes the quantum realm, and it turns out that Janet is the key.
Scott, Hope, and the rest of the family therefore must use every means at their disposal to fight Kang. However, Jonathan Majors' qualities as an actor cannot hide the fact that Kang is a rather boring supervillain with no character.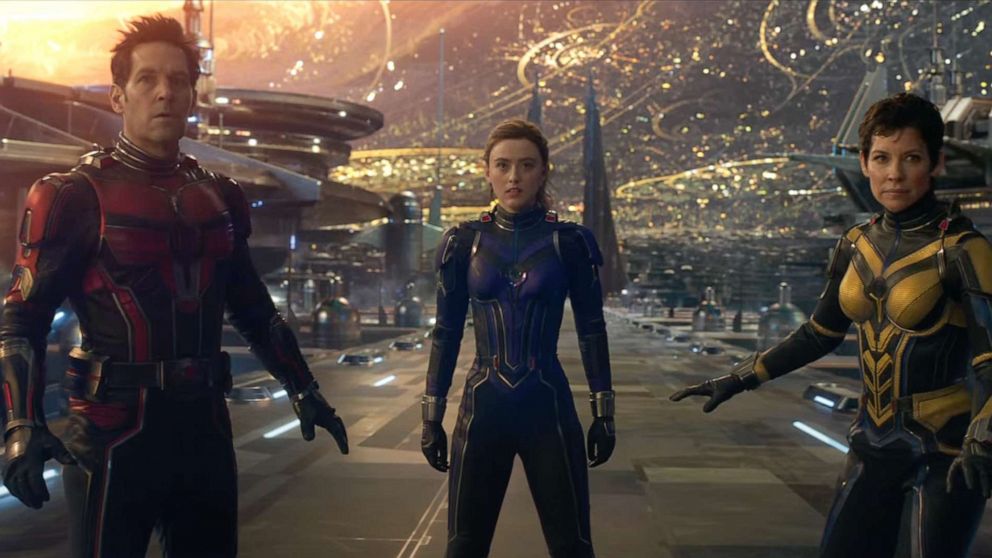 Not Going to Become A New Favorite
The latest Ant-Man and the Wasp is an action-packed film with several supporting characters and plot threads. And the director, Peyton Reed has stitched them together into a coherent story that keeps a decent pace in around the two-hour running time.
Nevertheless, one gets the feeling of having seen all this before. It will be a kind of mixture of the battle on Geonosis in "Star Wars: Episode II – Attack of the Clones" and the war in Machine City in "The Matrix Revolutions".
Also Read: Avatar: The Way of Water — Unlike Anything Else Ever Watched
Other individual sequences are strongly reminiscent of something we saw in "The Matrix Reloaded" and – indeed – "Indiana Jones and the Kingdom of the Crystal Skull". None of these are among the most liked films in their respective series.
"Ant-Man and the Wasp: Quantumania" isn't going to be a new MCU favorite either, because it doesn't represent a new, fresh direction in this universe.
Yes, the quantum universe is imaginative so it works purely visually, but when almost the entire film takes place there, it loses a foothold in reality that the first "Ant-Man" film in particular enjoyed.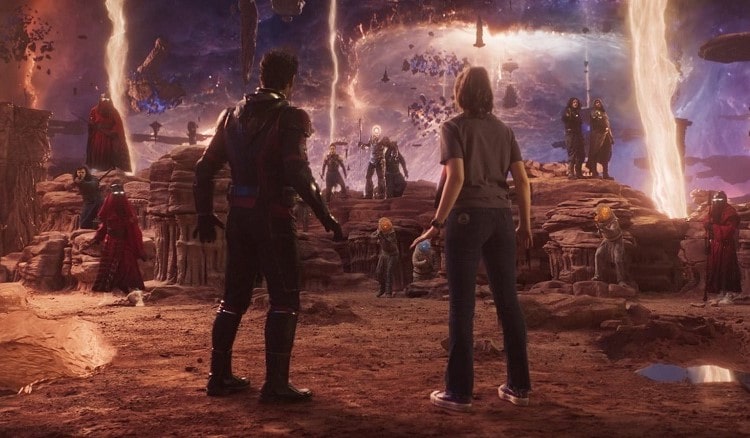 Full of Fun But Fatigued with Stale Story
It was much more fun when Scott Lang could make himself tiny or huge in realistic settings you could relate to.
Paul Rudd also doesn't get much room to spread as much humor as before, while I sincerely feel sorry for Corey Stoll in the thankless role of the film's biggest "comic relief" (wait and see!).
There is still every reason to believe that this film will be seen and liked by many. It keeps us entertained as we wait for the next MCU blockbuster, "Guardians of the Galaxy Vol. 3," coming in May.
A lot will depend on it because I think Ant-Man and the Wasp: Quantumania is showing signs of fatigue that should worry Marvel fans.

timespek.com
#AntMan #Wasp #Quantumania #Fun