Advertisement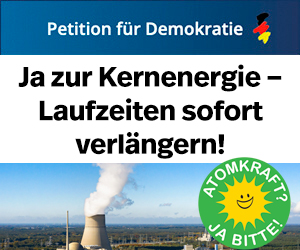 BERLIN. Berlin police chief Barbara Slowik defended the bans on two demonstrations this coming weekend. A ban on demonstrations is "the sharpest sword" to protect the free-democratic basic order from the most extremist efforts. Slowik said so at a press conference on Friday.
The background is a demonstration in Berlin-Neukölln on April 8, at which the release of Palestinians imprisoned in Israel was demanded. Participants at the event shouted "Death to Israel". Two Palestinian demonstrations in the capital have been banned for Saturday and Sunday. The police justified this by saying that crimes such as incitement to hatred and possibly also violence against police officers at the events were likely.
https://t.co/CX8EKSOYeL you can read more.
Demonstration in Berlin on April 16, 2023: International Day of the Palestinian Prisoners
Samidoun – 11 April 2023
Thousands of Palestinians in Israeli jails are fighting every day, every hour and every… pic.twitter.com/EKobLTD2gN

— Tibou (@Tibou33969029) April 13, 2023
Berlin police see themselves well prepared
In the context of the April 8 event, the public prosecutor's office is currently investigating a person who is said to have shouted "Death to the Jews". Berlin's chief criminal investigator, Ingo Eilhardt, stressed that the slogan "death to Israel" was not punishable. Police President Slowik nevertheless said that the police could also ban statements during demonstrations "that are not criminally relevant". When asked, Slowik said that the majority of the visitors to the demonstration last Holy Saturday were "Arab young people".
The organizers of the banned demonstration next Saturday have already announced legal action against the decision. The Vice President of the Berlin police, Marco Langner, emphasized that the police would definitely be "prepared and prepared" next weekend. Either to enforce the ban on demonstrations or to secure the event. (st)

#Berlin #police #bans #Palestinian #demonstrations
More From Shayari.Page