Prince Harry recently traveled to Düsseldorf, Germany for the 2023 Invictus Games and was joined by his wife, Meghan Markle, a few days later when the Games were already in progress. The Duchess of Sussex addressed her absence explaining that before heading overseas she stayed behind in California "getting milkshakes" and "doing school drop-offs" for her children.
Since she arrived though, Meghan and Harry have been seen attending numerous events. However, a body language expert noticed that during one competition the former Suits star appeared nervous when the prince's attention was elsewhere.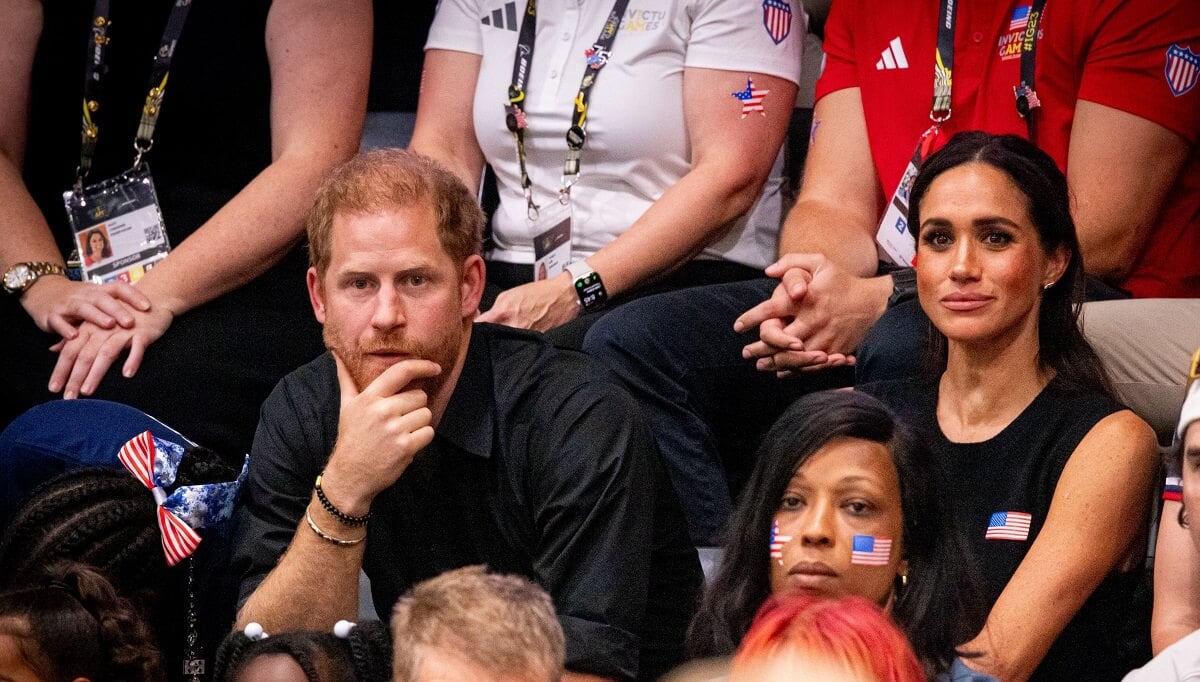 Expert says Meghan displayed 'nervousness' when Prince Harry's attention wasn't on her
Darren Stanton is a body language and behavioral expert with a degree in psychology. He previously worked as a police officer and used his expertise to uncover the truth when interviewing hundreds of suspects. He later moved into media and TV as a consultant and has been dubbed the "Human Lie Detector." Stanton has also analyzed the body language of several members of the royal family over the years. Now he's discussing what he saw from Meghan when she and Harry attended an event together, but the prince's focus wasn't entirley on the duchess.
Speaking on behalf of Betfair Casino Stanton observed that "Harry was really excited to be there. It's all very genuine, with lots of emotion of happiness and genuine joy. His whole face is engaged, and his eyes are lit up, which suggests the pure joy he is feeling.
"We also saw him speaking to a friend to his right, and Meghan seemed to take a backseat. She wasn't the center of it, and she seemed to be feeling a bit of nervousness about communicating with people which is quite unusual for her."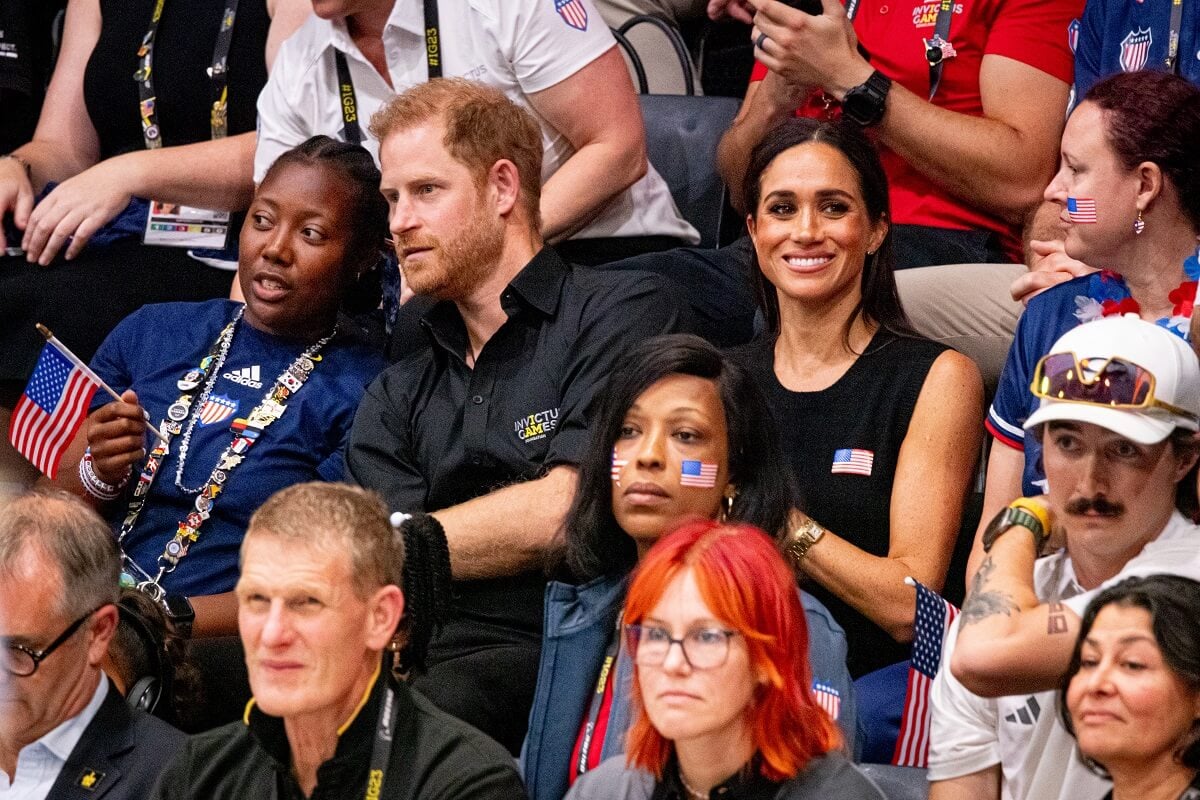 The duke later 'reassured' his wife by giving her his full attention
Stanton pointed out that later Meghan did have Harry's full attention and the two shared some "sweet moments" and a bit of PDA despite the duchess trying to "mask a few emotions."
"There were some sweet moments between them," the expert noted. "We saw Harry with his arm around Meghan, reassuring her and talking to her. She had his full attention and they were cheering together. There were lots of genuine smiles from Harry, too.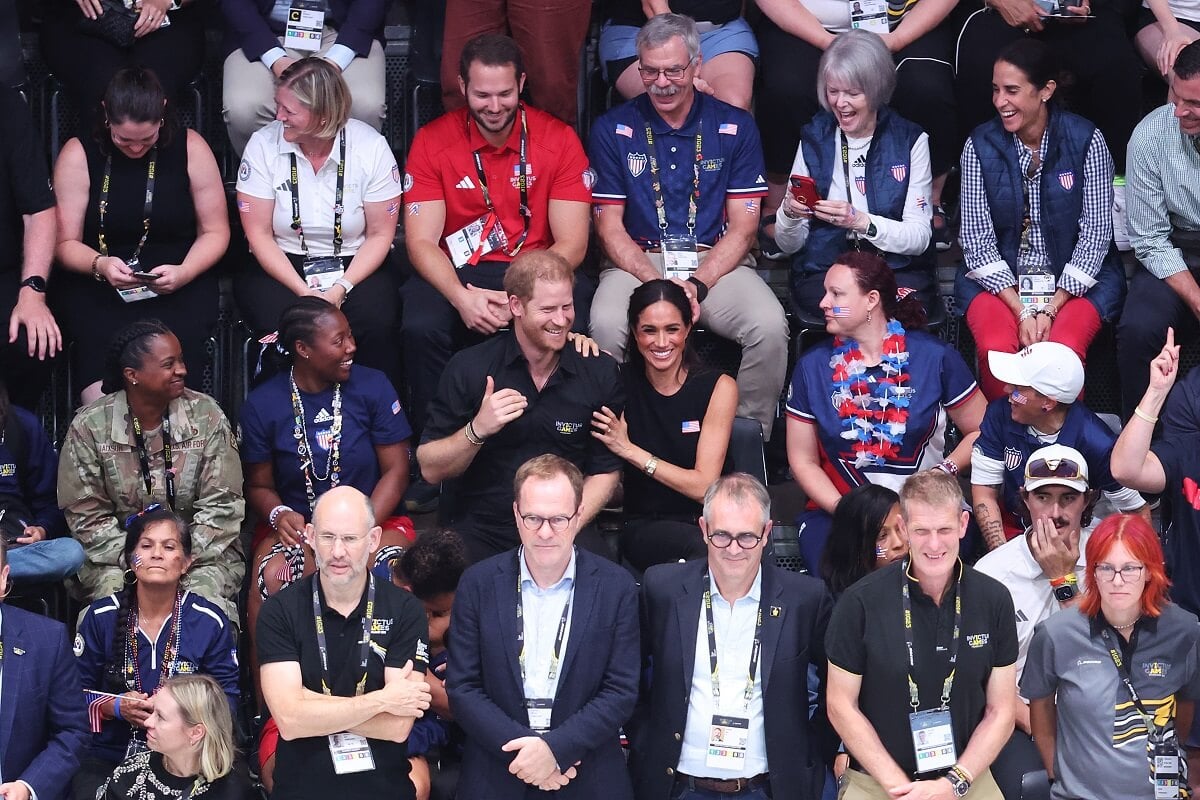 "Harry comes across as very genuine and grounded, you can tell he's happy to be there. There was a nice moment where [Meghan] was looking at Harry in the grandstand, which was a moment of pride for her. But I did see a few inauthentic smiles here and there. I would say it was to mask a few emotions, as she could have been feeling nervous. It's almost as if she was there but not 100% invested." 
Showbiz Cheat Sheet acknowledges conditions and cultures can impact body language and is sensitive to all backgrounds.

#Body #Language #Expert #Notices #Meghan #Markle #Nervous #Wasnt #Prince #Harrys #Full #Attention #Backseat
More From Shayari.Page