In 1967, Brian Epstein rushed into the studio to give The Beatles what he saw as thrilling news. He'd booked them a spot on a television program that would reach televisions around the world. Epstein saw this as a once-in-a-lifetime opportunity; for the first time ever, a satellite would transmit a program worldwide. The Beatles didn't think this was nearly as monumental as Epstein did. Their lack of interest nearly drove him to tears.
Brian Epstein almost cried at The Beatles' lack of interest in a career opportunity
While The Beatles were putting the finishing touches on Sgt. Pepper's Lonely Hearts Club Band, Epstein rushed into the studio with exciting news. He didn't often visit them during recording sessions, so everyone in the room eagerly awaited his announcement.
"With a grandiloquent sweep of his hands, he called for silence," engineer Geoff Emerick wrote in his book Here, There and Everywhere: My Life Recording the Music of the Beatles. "'Boys,' he announced. 'I have the most fantastic news to report.' Everyone's ears perked up. Brian paused for dramatic emphasis. 'You have been selected to represent England in a television programme which, for the first time ever, will be transmitted live around the world via satellite. The BBC shall actually be filming you making your next record.'"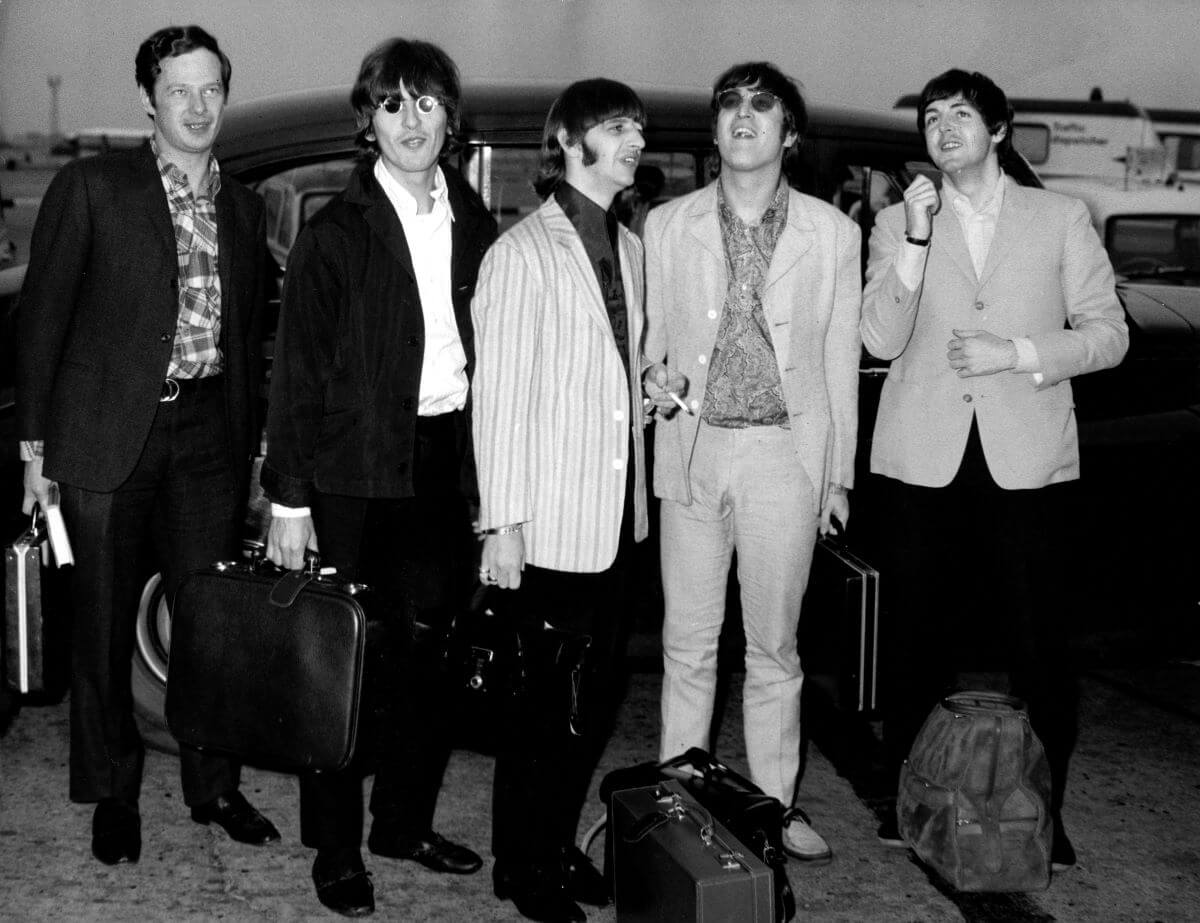 Epstein looked around the room expectantly, only to be met by yawns. None of the Beatles seemed all that interested. When Epstein asked if they were excited and emphasized the amount of work he had to do to get them this gig, they rolled their eyes.
"Well, Brian," John Lennon said, "That's what you get for committing us to do something without asking us first."
According to Emerick, Epstein was visibly hurt by this comment.
"Epstein looked close to tears," he wrote. "At a loss for words, he stomped out the studio in a snit."
John Lennon wrote 'All You Need Is Love' for the program
Despite their lack of enthusiasm, The Beatles still produced a song for the Our World program. They had forgotten about it entirely until road manager Neil Aspinall reminded them the show was only a few weeks away.
"Oh God, is it that close?" Lennon said. "Well, then, I suppose I'd better write something."
The song he wrote for the program was "All You Need Is Love," which hit the top of the charts. Per the BBC, they performed it to 170 million televisions in 24 countries, proving Epstein was right about the significance of the opportunity.
Brian Epstein worried his role with The Beatles was diminished
Part of Epstein's frustration likely stemmed from the fact that he felt his importance in The Beatles was shrinking. They had stopped touring in 1966, and he worried they would no longer need him. After their final concert at San Francisco's Candlestick Park, Nat Weiss, a lawyer for the band, said Epstein was despondent. 
"During that last show in San Francisco, Brian was very sad and almost pathetic," Weiss said per The Beatles: The Authorized Biography by Hunter Davies. "It was the first time I'd ever seen him pathetic. He suddenly said, 'What do I do now? What happens to my life? That's it. Should I go back to school and learn something else?'" 
Still, Epstein remained the band's manager until his death in 1967.

#Brian #Epstein #Wept #Beatles #Yawned #Fantastic #News #Shared
More From Shayari.Page