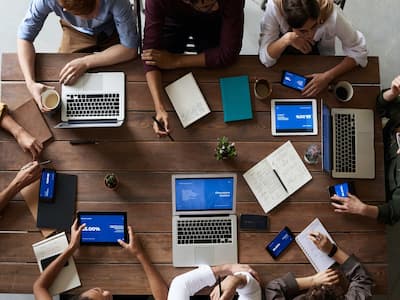 Workplace harassment continues to create environments where employees dread their jobs rather than feel motivated and uplifted.
No one should feel unsafe or degraded simply for showing up to work each day. Yet workplace harassment continues to create environments where employees dread their jobs rather than feel motivated and uplifted. Harassment poisons company culture in subtle and overt ways – through inappropriate comments, discriminatory jokes, intimidation, or unwelcome physical contact. These behaviors have no place in a professional setting and should never be tolerated or ignored.
"The Psychological Impact Of Workplace Harassment Runs Deep", Dr Tugnait.
Victims often grapple with crushed self-esteem, anxiety, depression, low morale, and despair. Their performance understandably suffers without a secure, respectful work environment. Employers have an ethical and legal obligation to implement clear anti-harassment policies, provide regular training, thoroughly investigate complaints, and take decisive corrective action when issues surface. No one should fear reprisals for speaking up against mistreatment.
M.D and Psychotherapist Dr Chandni Tugnait says, "With proactive leadership committed to worker wellbeing and diversity, companies can root out toxicity while building cultures where all employees feel valued as human beings. The first step is acknowledging that harassment silences people and obstructs professional growth. From there, positive changes are possible."
Here's How Workplace Harassment Can Impact Mental Health:
Dr Chandni Tugnait speaks on how workplace harassment can have a deep-seated impact on the mental health of employees.
Feeling stressed, anxious, or depressed – Being the target of harassment can lead to increased feelings of stress, anxiety, sadness, and depression. The constant worry about being harassed again can take a significant mental toll.
Lower self-esteem and self-confidence – Harassment frequently involves insults, demeaning remarks, and other actions that gradually erode a person's sense of self-worth and self-esteem. This decline in confidence may have negative psychological effects.
Difficulty concentrating and sleeping – Working under the stress of harassment can be challenging. Sleep issues and insomnia are also frequent, which can start a vicious cycle of increased weariness and poor concentration.
Avoidance and withdrawal – As a form of defense, some harassed individuals begin to avoid certain circumstances or persons at work. Social isolation, however, can exacerbate psychological suffering.
Substance abuse -Unfortunately, people frequently use alcohol, legal or illicit substances, or both to try to cope with harassment. In general, this tends to worsen mental health.
Suicidal thoughts -The cumulative impacts of harassment can, in the worst circumstances, become intolerable and result in suicidal thoughts and even attempts.
The effects on mental health tend to worsen the longer the harassment persists. Seeking counselling, filing complaints, or finding ways to address the harassment is important to minimize psychological damage. Strong organizational policies and culture changes are needed to prevent harassment from happening in the first place.
Harassment can further be avoided by establishing firm limits, promptly reporting incidences through the appropriate channels, and maintaining complete records. Individuals can process their experiences, increase resilience, and prevent isolation by seeking counselling, relying on their social and professional support networks, and engaging in self-care. While no one should have to endure harassment, a positive outlook can be encouraged by acknowledging your faultlessness and emphasizing the positive aspects of your life. Legal remedies may offer relief and justice in the case of serious offences.
Although coping with workplace harassment can be extremely difficult, using all available resources, keeping an eye out for additional misconduct, and finding your voice to say, "This behavior must stop", will help you get beyond these challenges in a positive way. We all are responsible for acting courageously and resolutely to stop workplace harassment from undermining employee morale and well-being.
Total Wellness is now just a click away.
Follow us on
Don't Miss Out on the Latest Updates.
Subscribe to Our Newsletter Today!

#Workplace #Harassment #DeepSeated #Impacts #Mental #Health #Doctor #Explains
More From Shayari.Page