Actor Charlize Theron ended up feeling harassed while immersing herself in her Oscar-nominated role for North Country. To help relieve her own stress with some of the film's scenes, she quipped that she acted out against the film crew.
Charlize Theron 'grabbed asses' while filming 'North Country' after feeling harassed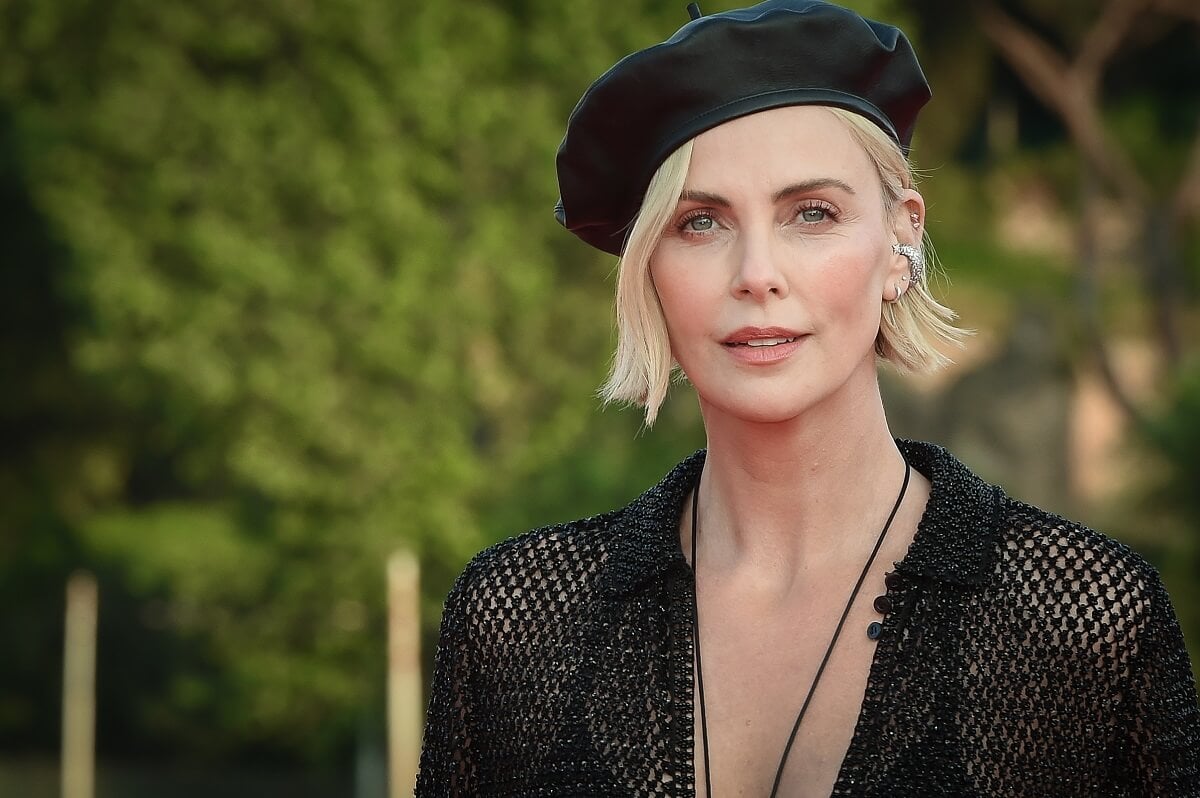 North Country was a 2005 drama directed by Niki Caro and starring Charlize Theron. In the film, Theron played miner Josey Aimes, who upset many of her male colleagues for working the same profession as them. As a result, Josey and many other female miners experienced sexual harassment at the hands of their male co-workers. This resulted in a historic sexual harassment lawsuit, which is based on true events.
To prepare for the role, the blockbuster superstar met the actual miners who North Country was based on. Doing so made the movie all too real for the actor.
"It's almost disturbing they would tell these horrible stories in this very humorous way and I had to really think about it and then I realized I think it was a way for them to protect themselves," she once said according to Black Film. "If they could laugh about it, it didn't affect them as much and I thought that was incredibly powerful; and without even thinking about it, when we started working on this material, that's what happened to us."
Because of this, when Theron's character was harassed in the film, Theron couldn't help feel violated in a way herself. To help uplift her mood while filming North Country, she decided to play a prank on the crew on set.
"There was a part of me that became like those women where I had to laugh about it in order for it not to affect me as much and so, yeah, our asses were grabbed during the day when the camera rolled and when it didn't, I grabbed asses back. It made me feel a lot better and the boys were accommodating," she said.
Charlize Theron fell in love with 'North Country' director Niki Caro after a chance encounter
Theron was already a fan of Caro's work before North Country. The filmmaker was known for smaller, more independent features earlier in his career. Her movie debut was Memory & Desire, which didn't perform too well critically. However, her sophomore drama Whale Rider earned overwhelming praise, which caused other potential projects to float Caro's way.
Theron was also a fan of Caro's Whale Rider. So, before the opportunity came to even collaborate with Caro, Theron joked she was already keeping a watchful eye on the Mulan filmmaker.
"I was secretly stalking Niki," Theron once said according to The Guardian. "And I realized that there were only two choices: prison or being cast in this film. So I'm very glad it turned out to be the second. I'd gone to see Whale Rider, like everybody else, and really fell in love with Niki through that film. And so I stalked her – I was trying to see what she was doing next."
The pair would eventually meet through a mutual friend and instantly click.
"For me, we had instant chemistry," Theron said. "We started finishing each other's sentences and I was just ecstatic to start with her. She was really the person who catapulted me into really wanting to do this."
How Charlize Theron was able to turn off her method acting in 'North Country'
Theron learned during her years acting how important it is to leave her characters behind after filming wraps. The action star applied the same technique in North Country after getting too immersed into the role.
"I've always said I'm not a method actor, but I really am a method actor: my method is to not take it home, and to not stay there," Theron said. "Doing this kind of material is emotionally exhausting, and I don't think you can do it to its fullest if you don't have the energy. For me, I get that energy from being able to turn it off."

#Charlize #Theron #Payback #Harassed #North #Country #Harassing #Film #Crew
More From Shayari.Page