In March 2021, Danielle Bregoli joined OnlyFans a few days after she turned 18. Within six hours she made $1 million. Over the next 12 months, she proceeded to earn $50 million.
Don't believe me? A lot of people called BS when she made this claim. To prove her haters wrong, Danielle posted the following screenshot of her OnlyFans earnings report to social media:
Danielle Bregoli isn't the only person making a killing off OnlyFans. Celebrities including Bella Thorne, Tyga and Cardi B are all reportedly making millions of dollars off the platform.
And it's not just celebrities. A week doesn't go by without a new story of a school teacher or nurse getting fired after their account was exposed. In fact, I just searched Google news for "teacher fired onlyfans" and I count SIX different stories from the last two weeks alone. SIX.
So we know the performers are making millions. But what about the OWNER? There's only one photo of the owner on the web and I can't license it. So here's a photo of Danielle Bregoli, presumably checking her OnlyFans earnings statement:
Insane Profits
If you've ever wanted to know how much the OWNER of OnlyFans makes, we have good news.
OnlyFans was founded in November 2016 by web entrepreneur Tim Stokely. In 2018, Tim sold OnlyFans to a reclusive adult website kingpin named Leonid Radvinsky. Leonid earned his fortune as the owner of a site called MyFreeCams. At the time of his purchase, OnlyFans had about 1 million monthly users. At its all-time peak in late 2022 OnlyFans had 200 million monthly users.
Today Leonid operates OnlyFans through a holding company called Fenix International Ltd. Leonid owns 100% of Fenix.
Even though it is not a public company, private British corporations are required to make periodic public financial filings, similar to the filings made by a public company. Fenix just made one of those filings. You can read it yourself right here. The filing contains all sorts of fascinating numbers. For example:
In 2021 OnlyFans had 2.1 million creators. In 2022, that number grew to 3.1 million.
It's number of "fans" grew from 188 million in 2021 to 238 million in 2022.
The amount of "gross payments" sent to creators grew from $4.8 billion to $5.6 billion.
But let's get to the really good stuff.
In 2021 OnlyFans generated $932 million in revenue. In 2022 revenue was $1.09 billion.
In 2021 OnlyFans generated $433 million in profits. In 2022 profits were $525 million.
That's profits before taxes. So how much did the Leonid Radvinsky actually take home when it was all said and done? On page 41 (of 48) of Fenix's public filing, you will find a seemingly bland "Company Statement of Changes In Equity" which I've screenshotted below.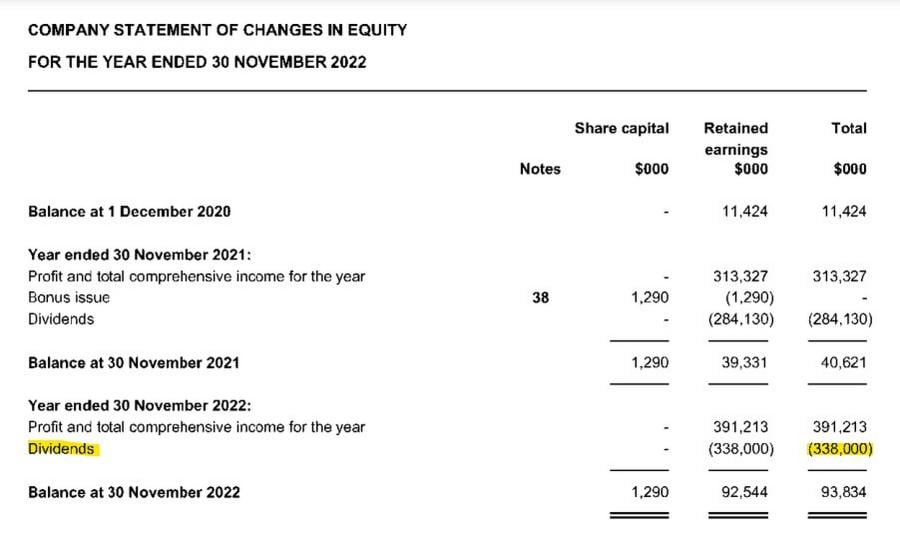 Note the highlighted "Dividends" line. That number "(338,000)" means Leonid Radvinsky paid himself a $338 million dividend last year.
Oh, and if you go up a few lines you'll see "(284,130)" from the previous year. YES, that means he paid himself $284 million the year before. Combined, over the last two years Leonid Radvinski has paid himself…
$668 million
As far as I can tell, Leonid Radvinsky has never given an interview about OnlyFans. There's only one photo of him on the internet and it was not license-able, hence my usage of the above photo of Danielle Bregoli. I THINK he lives in Florida. It is known that in 2020 he paid $4 million for a lavish 10,000 square foot mansion on a 5-acre gated compound in Boca Raton. He actually actually just listed for sale earlier this month for $6 million. And for some reason the mansion is still under construction. The Zillow photos show a home that appears to be abandoned, probably because it is still partially under construction. So I'm guessing Leonid lives somewhere else and never actually moved into this compound. He's probably living in a $50 million home on Miami's Star Island or something equivalent.