Dolly Parton will soon release her first rock album. The album features many iconic guest stars who will join Dolly on covers of classic rock songs including "Stairway to Heaven". While Dolly Parton has recorded a cover of "Stairway to Heaven" in the past, her decision to do another may have to do with her husband's reaction to her first version.
Dolly Parton's husband had harsh words for her 'Stairway to Heaven' cover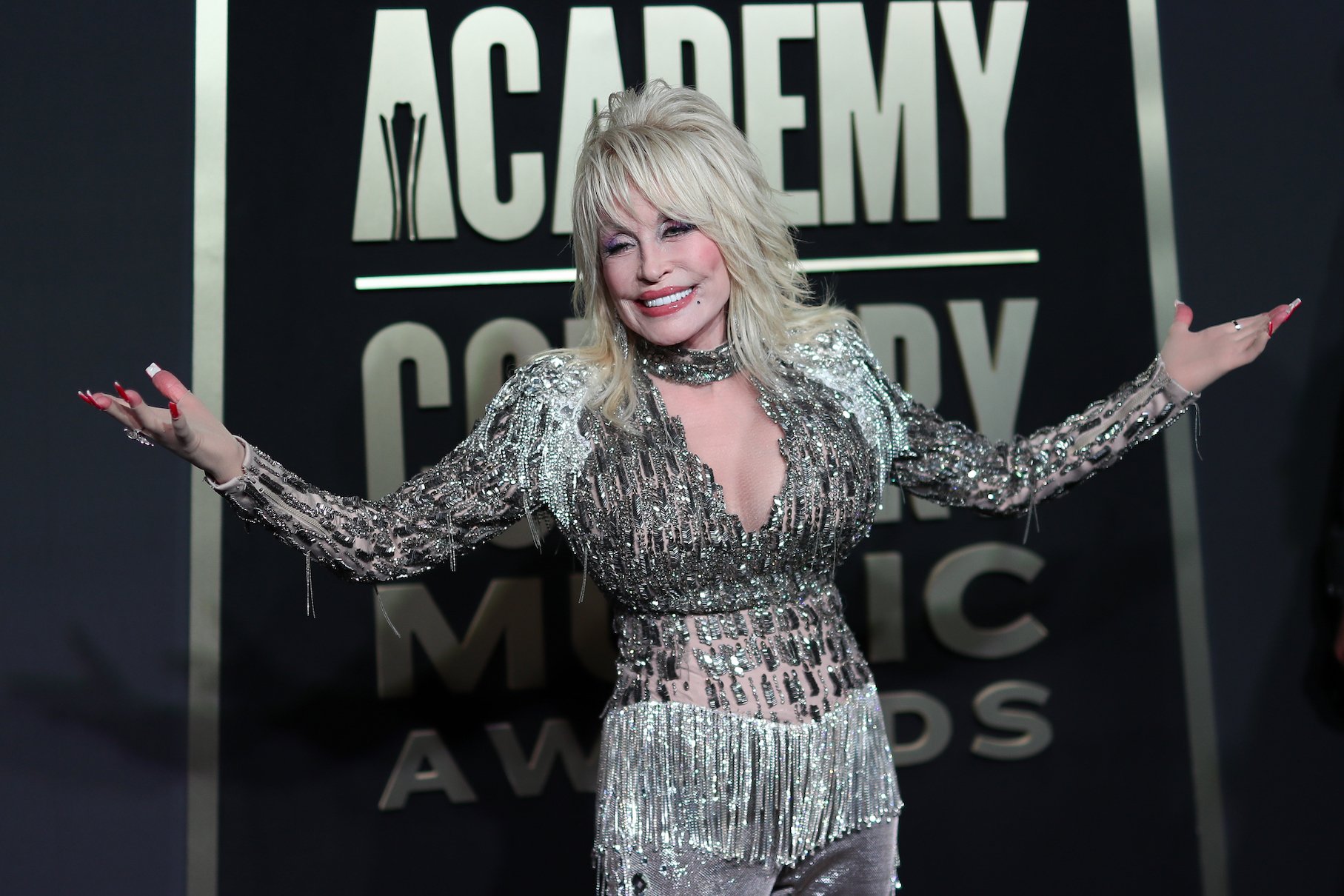 In 2002, Dolly Parton released her version of Led Zeppelin's "Stairway to Heaven" on her album halos and horns. Their cover was a drastic change from the original, morphing into a bluegrass soul song rather than the hardcore rock ballad it is. Her husband, Carl Dean, is a passionate rock 'n' roll fan, so Dolly valued his opinion.
In an interview with Today, Parton said her husband loves Led Zeppelin and he harshly criticized her "Stairway to Heaven" cover when she played it to him.
"He always loved the 'Stairway to Heaven.' He loved Led Zeppelin," Parton shared. "And years ago I did 'Stairway to Heaven' as a bluegrass, gospel song. And Carl, I played it to him and he said, "I think that's more like 'Stairwell to Hell' than 'Stairway to Heaven!'" He felt that nobody should play "Stairway to Heaven" except Led Zeppelin . "Who's going to have the guts to do that?" And I was like, 'Well, I'm going to have the nerve.'"
Parton received approval from Robert Plant
While Dolly Parton's husband might not have been thrilled with her cover, she did get approval from Led Zeppelin singer Robert Plant. Plant co-wrote the song with guitarist Jimmy Page and famously recorded it for their 1971 untitled fourth studio album. In an interview with Launch, the British rock singer said he liked Parton's vocal performance on the song but had questions about the lyrical changes she made.
"You know, the thing is, she doesn't whine — she keeps it within the genre and she's a good singer," Plant explained. "Maybe she didn't get that last part right, and maybe that changed the idioms so much that maybe it doesn't matter anymore – maybe it's the right way."
The country singer will cover the song again on her upcoming rock album
Parton will release an epic rock album later this year. The album, rock star, will consist of 30 songs and will include covers of classic rock songs as well as Parton originals. The tracklist features many famous guests including Paul McCartney, Ringo Starr, Elton John, Stevie Nicks, Miley Cyrus, P!nk, Steven Tyler and Pat Benatar. "Stairway to Heaven" is featured on the album and features Parton singing with Lizzo.
The album comes after the "Jolene" singer was inducted into the Rock & Roll Hall of Fame in 2022. In an interview with Pollstar, Parton said she'd always wanted to make a rock album for her husband, and she thought now was the time.
"When I was nominated for the Rock & Roll Hall of Fame, I was like, 'Well, there's no better time for this,'" Dolly said. "I've always wanted to do it. My husband is a huge hard rock 'n' roll fan and for years I thought, "One day I want to make an album mostly just for him, just to make it kind of." When I got nominated I thought: "Why don't we just do it while the iron is still hot?" Maybe some of the greats, the legends of rock 'n' roll, will sing along.

#Dolly #Partons #husband #hated #Stairway #Heaven #cover
More From Shayari.Page