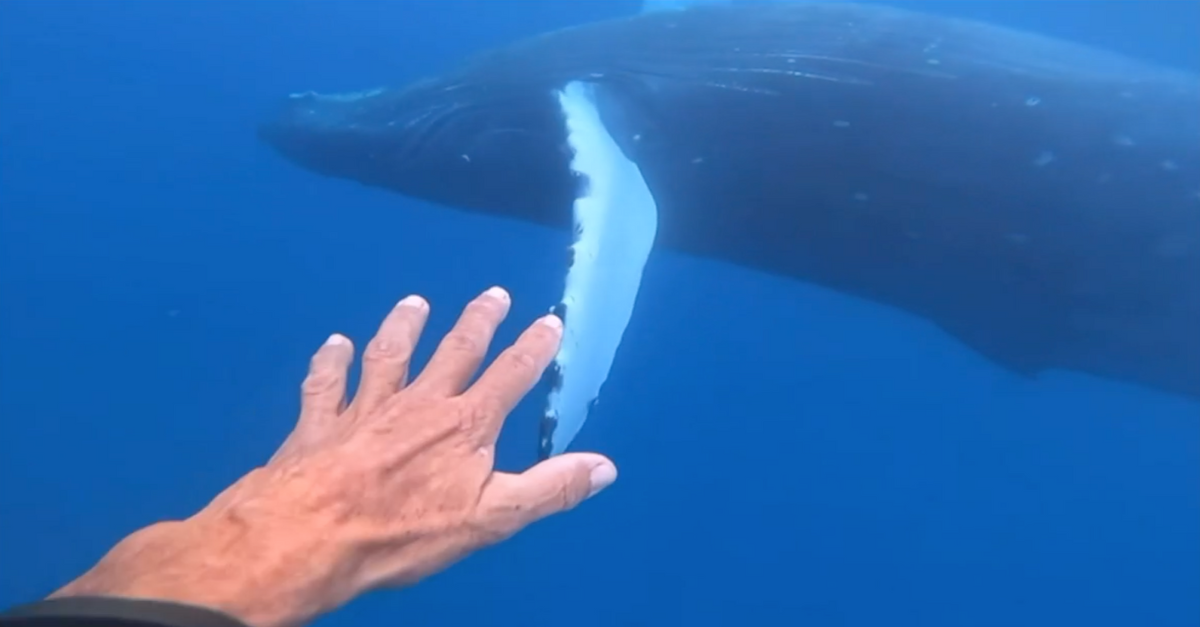 After posting a video of himself harassing a humpback whale, Hawaii's Department of Land and Natural Resources (DLNR) cited David Jiménez, 65, with two wildlife violations.
Jiménez refers to himself as "Dolphin Dave" on Facebook, according to the department.
On March 5, Hawaii wildlife officers received video of a man, later identified as Jiménez, snorkeling at Kealakekua Bay State Historical Park close enough to an adolescent humpback whale that he could almost touch the whale's fin.
When a Division of Conservation and Resources Environment (DOCARE) officer went to the park to begin their investigation, they spotted Jiménez in the water again, allegedly pursuing a pod of spinner dolphins. Officers recorded him snorkeling with the dolphins as evidence.
Whales and dolphins are protected by Hawaii state and federal laws.
Officers cited Jiménez for two violations of Hawaii Administrative Rules: prohibited acts in regard to endangered whale species and harassing wildlife in a state park.
While officers were talking to Jiménez about wildlife rules and cited him with the violations, he told officers "he's not going to stop swimming with whales and dolphins because it's magical and others do much worse things," according to the press release from DLNR.
Jiménez must report to Kona District court in May 2023.
More Law&Crime Coverage: Girl's father 'finished' sex offender with large moose antler after striking him 15-to-20 times with shovel: Deputies
Have a tip we should know? [email protected]