Kristen Stewart and Robert Pattinson were once head over heels for each other. But Stewart asserted that she didn't always find her partners attractive, which followed a particular pattern in her relationships.
Kristen Stewart once shared she was never fully attracted to the people she's dated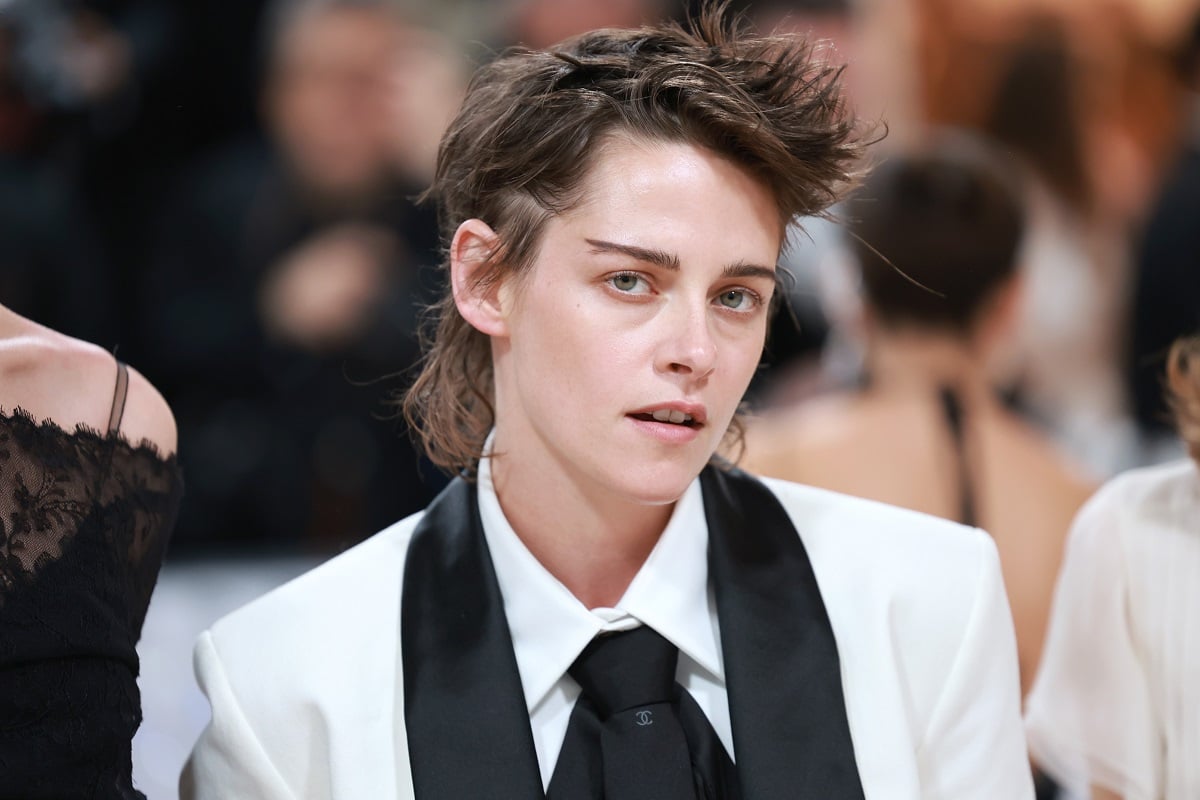 Stewart and Pattinson enjoyed a relationship together that lasted for a couple of years before their public and controversial break-up. Reflecting back on her relationship on The Howard Stern Show (via Insider), Stewart admitted that she'd fallen deeply for her Twilight co-star. So much so that she credited Pattinson as her first love.
"Yeah, I mean, like, I was super in love with my high-school boyfriend. Super, super f***ing in love with him," she said. "But me and Rob were, like, a little older, and it was just like, 'gu-gung.'"
Like many of her other relationships afterwards, Stewart believed that her fling with Pattinson would go the distance at the time. Perhaps even all the way to marriage.
But ironically, before these feelings developed, Stewart might not have been all that attracted to her co-star. Which was what she experienced with seemingly every relationship she'd been in.
"People want me to say that I really like it when guys are funny and dorky but I've never really gone out with someone I've found attractive initially," she once said according to Irish Examiner.
What Kristen Stewart finds most attractive in a potential partner
Many people have different standards and preferences when it comes to choosing a romantic partner. For Stewart, what she looks for in a relationship is something that all of her exes might have in common. In an interview with CR, Stewart revealed that she's usually interested in potential partners with ambition.
"For me, the most attractive thing in a person is drive – genuine impulse expressed for the sake of it, not for perception. I think that's hot," Stewart said. "Whenever I see someone doing something and it looks like they just couldn't not do it and they just need to get it out. They need to create. It's a compulsion, and I share that."
Stewart felt these kinds of people shared common characteristics that she also gravitated towards.
"These people are cool and mysterious, a little dark and a little elegant. That drive comes from somewhere. It comes from desire, it comes from curiosity, and you can't fake it."
Perhaps the best part about being with someone who has drive for Stewart is that it inspires her own ambitions.
"If you meet someone who fuels you, or say you're in a room and someone walks in and they've got that vibration, people want it. The vibrating person is always the most attractive," she said.
Why Kristen Stewart has become a lot more open with her relationships
Stewart confided that she used to be very private about who she was seeing back in her younger days. But as she's gotten older, she's become more open about who she's with. Dating girls like her current fiancee Dylan Meyer helped inspire this change. Her relationship with the screenwriter gave Stewart the opportunity to express something positive in the world of celebrity.
"I would never talk about any of my relationships before, but once I started dating girls, it seemed like there was an opportunity to represent something really positive," she once told the New York Times Style magazine. "I still want to protect my personal life, but I don't want to seem like I'm protecting the idea, so that does sort of feel like I owe something to people."

#Kristen #Stewart #Wasnt #Initially #Attracted #Robert #Pattinson #Relationship
More From Shayari.Page