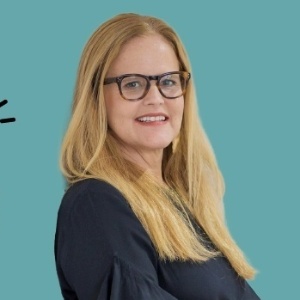 With the media so fragmented, how to make the brand stick in the consumer's head? And how to create new products without losing your hand in day-to-day sales?
This week's Media and Marketing program talks to Marina Fernie, Danone's vice president of marketing – check out the full interview above.
"The shelf is increasingly full of products. We see a fragmentation of brands in the industry, in general. The important thing, then, is to have a clear positioning, with strong brands. Our mission, our compass, is to bring health through food ", it says (starting at 2:30).
And how to stand out in the midst of crises in the labor market and inflation, which has limited consumer purchasing power?
"Yogurt is usually a thermometer of crisis. When the crisis comes, it leaves the basket of products, almost like a luxury. It is interesting to see that, during the pandemic, the behavior was different. As it was a health problem, even with the most pocket tight, the penetration of yogurt in homes has not dropped. One of the strategies was to keep the product accessible, with large, economical formats, and that was a way for people to be able to continue buying" (from 5:46).
Brands with purpose are key
"Our purpose, our mission, is to improve people's lives. I believe in the potential of brands as agents of transformation. We need products that do good for the planet and that are good for the consumer. Companies need to have a positive impact," he says. (from 32:52).
The podcasts of UOL are available at uol.com.br/podcasts and on all distribution platforms. You can hear Media and Marketingfor example, on Spotify, Apple Podcasts and YouTube.

#Media #Marketing #Marina #Fernie #Marketing #Danone