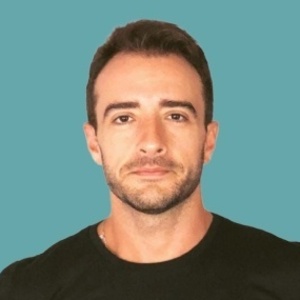 How is the fight between drugstore chains for the consumer? Is it worth more experience or discount? And with more than 30 advertising brands, how can you stand out within a program like Big Brother Brasil? Worth the investment?
Episode 161 of the Media and Marketing program talks with Renato Camargo, vice president of marketing, digital and consumer experience at the Pague Menos & Extrafarma pharmacy chain – check out the full interview above.
With more than 1,650 stores spread throughout Brazil, Renato talks about how pharmacies, which used to be related to diseases, started to become a space of convenience for the consumer.
"Pharmacy was related to illness and has become a space of convenience: it has everything for health (even medicine). I would say that it is a kind of Ipiranga Posto for health, from doctors to chocolate: we are one of the biggest sellers of Kit Kat in Brazil , for example" (from 3:41).
And how is the fight for the competition? Is there room for so much pharmacy? For the executive, yes.
"50% of sales are of medicines, for example. And, after the pandemic, we became a point of reception and telemedicine, a health hub, mainly due to capillarity", he says. (from 8:18). Currently, the chain earns around R$ 12 billion per year.
Renato also tells more about the brand's strategy by sponsoring the Big Brother Brasil program, on Rede Globo, this year.
"There are many pharmaceutical industries there, but not a network, per se. We have been producing content about health for many years and the brothers there talk about it all the time. No sponsor would have so much property to talk about it", he declares. (from 23:05).
As an example, he cites an action taken alongside the Rexona brand, which sponsored a concert by singer Anitta inside the house.
"We had around 300 people on our website. In a few minutes, we reached 45,000, just via the QRCode on the screen. All other QRCodes in the actions were cannons, regardless of whether the audience was good or not", he says (from 27:05).
The podcasts of UOL are available at uol.com.br/podcasts and on all distribution platforms. You can hear Media and Marketingfor example, on Spotify, Apple Podcasts and YouTube.

#Media #Marketing #Renato #Camargo #Marketing #Pague #Menos