Prince William and Kate Middleton "got away" scot-free as far as Meghan Markle's concerned, per a report. With what exactly? How they treated her and Prince Harry amid flower girl dress drama and more. Since then, however, Meghan's said to have changed her "approach" to dealing with Prince Harry's relatives. 
Meghan reportedly feels William and Kate 'got away' with treating her and Harry poorly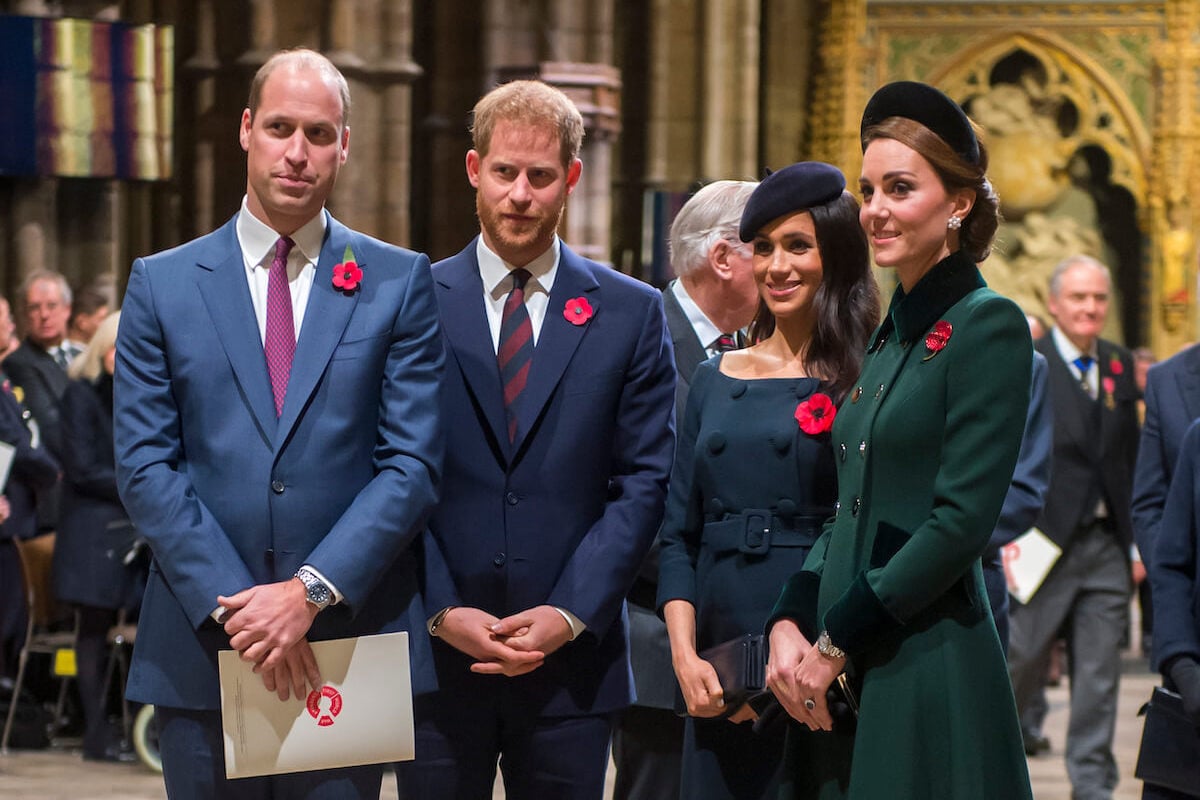 The Prince and Princess of Wales wronged Meghan, or at least that's how the duchess feels, a source told Closer (via Mirror).
"Meghan feels they've never been held accountable for the way they treated her when she was part of the royals, have never apologized, and have seemingly got away with it," they said. 
The Duke of Sussex even urged his family to "come clean" and apologize to Meghan in a January 2023 interview. Meanwhile, the royal family's stayed quiet publicly in regard to Harry and Meghan's allegations and comments. 
They continued, claiming Meghan's hopes were dashed with the release of Harry & Meghan, Netflix's six-part docuseries on the couple's romance and time as senior working royals. Meghan, they said, hoped the December 2022 program would endear the public to them. 
"That hasn't happened," the source said. "This isn't how she envisioned things would turn out, but Meghan knows the truth and will tell anyone who will listen that Kate had an edge to her."
Meghan's now taking a 'softer approach' to dealing with Harry's relatives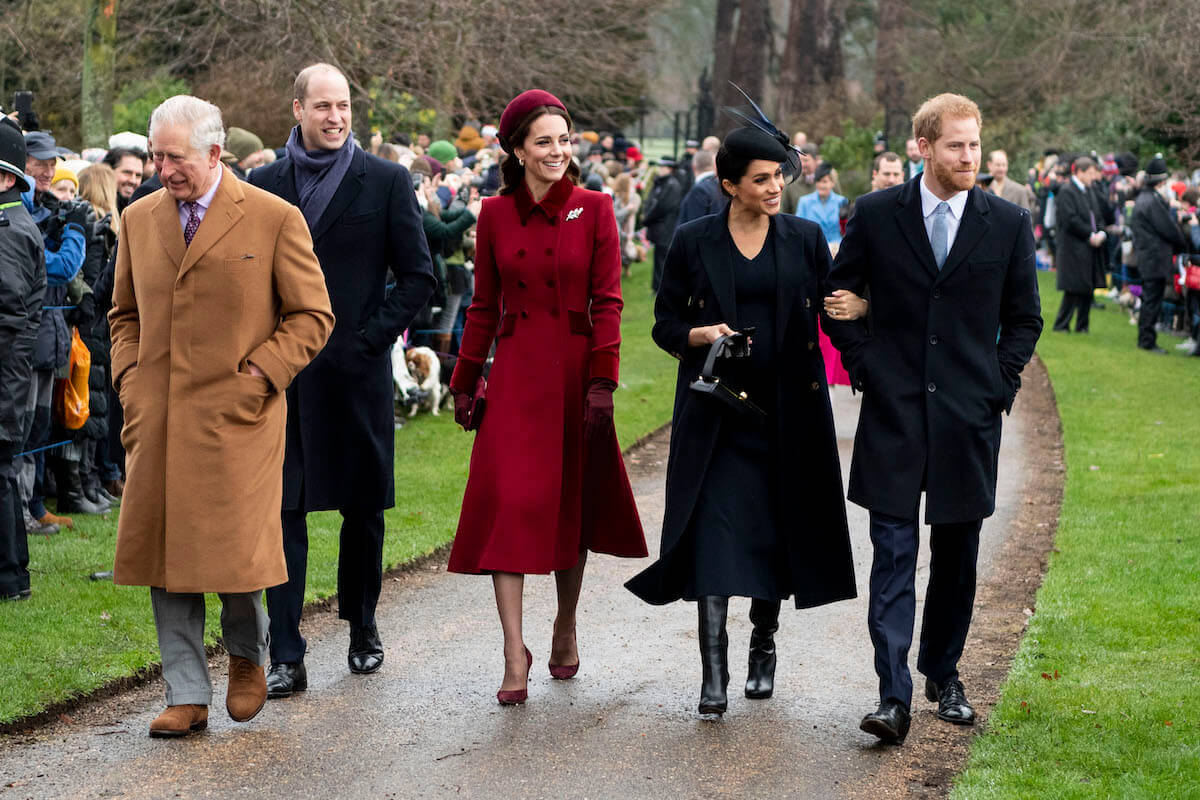 While Meghan may feel the Prince and Princess of Wales "got away" with how they treated her during her time as a senior working royal, the now-42-year-old has a different way of dealing with Harry's royal relations these days. 
Now Meghan's said to have employed a "much softer approach about Harry's family," a source told People.
"The situation with his father and brother is still very difficult for him," the source said. "Meghan is always supportive of it, though. She used to be negative about it. It seems she has kind of moved on now." 
Another source claimed now Meghan "just wants to focus on their kids and their life in Montecito," California. There the Duke and Duchess of Sussex live with their two children, Prince Archie, 4, and Princess Lilibet, 2.
They continued, saying Harry and Meghan "are very united when it comes to family values and how to raise their kids. They are both great parents. Their kids are their world."
Meghan Markle's introductions to Prince William and Kate Middleton
In his 2023 memoir, Spare, as well as his and Meghan's Netflix docuseries, Harry recalled introducing Meghan to William and Kate. In both instances, which are believed to have happened in 2016 and early 2017 respectively, the introductions didn't exactly go smoothly. 
Harry recounted in Spare that a hug from Meghan "completely freaked" William "out" when they first met at Kensington Palace's Apartment 1A. "Willy didn't hug many strangers. Whereas Meg hugged most strangers," Harry explained. "The moment was a classic collision of cultures, like flashlight-torch, which felt to me both fun and charming." 
Reflecting on the exchange, the now-38-year-old later "wondered if it was more than that. Maybe Willy expected Meg to curtsy? It would've been protocol when meeting a member of the royal family for the first time. But she didn't know, and I didn't tell her." 
Then came the time to meet Kate. Meghan met her now-sister-in-law for the first time when Kate and William came over for dinner. In the Netflix docuseries, Meghan, a self-proclaimed "hugger," admitted to being surprised by the public "formality" that extended to private life, sharing she hadn't realized her embraces might've been "really jarring for a lot of Brits."  
Meanwhile, Harry noticed a "possibly discordant note" in the different ways Meghan and Kate dressed, noting in Spare how the former went "barefoot" in "ripped jeans" and the latter was "done up to the nines." 
What followed included two conversations to "clear the air," an "awkward moment" over lip gloss, and what Harry claimed to be a physical altercation with William. 

#Meghan #Markle #Feels #Prince #William #Kate #Middleton #Treating #Prince #Harry #Badly #Report
More From Shayari.Page