Melissa Joan Hart is a fan-favorite actor who also happens to be a certified pop culture icon. She rose to prominence for her work in family-friendly sitcoms like Clarissa Explains It All only to become a major star for her work as the title character in Sabrina the Teenage Witch. Ultimately, it was Hart's family-friendly image that led to some issues down the road. Most notably, Hart faced some serious repercussions after she opted to pose for the men's magazine Maxim when the young star was at the height of her success.
What is Melissa Joan Hart best known for?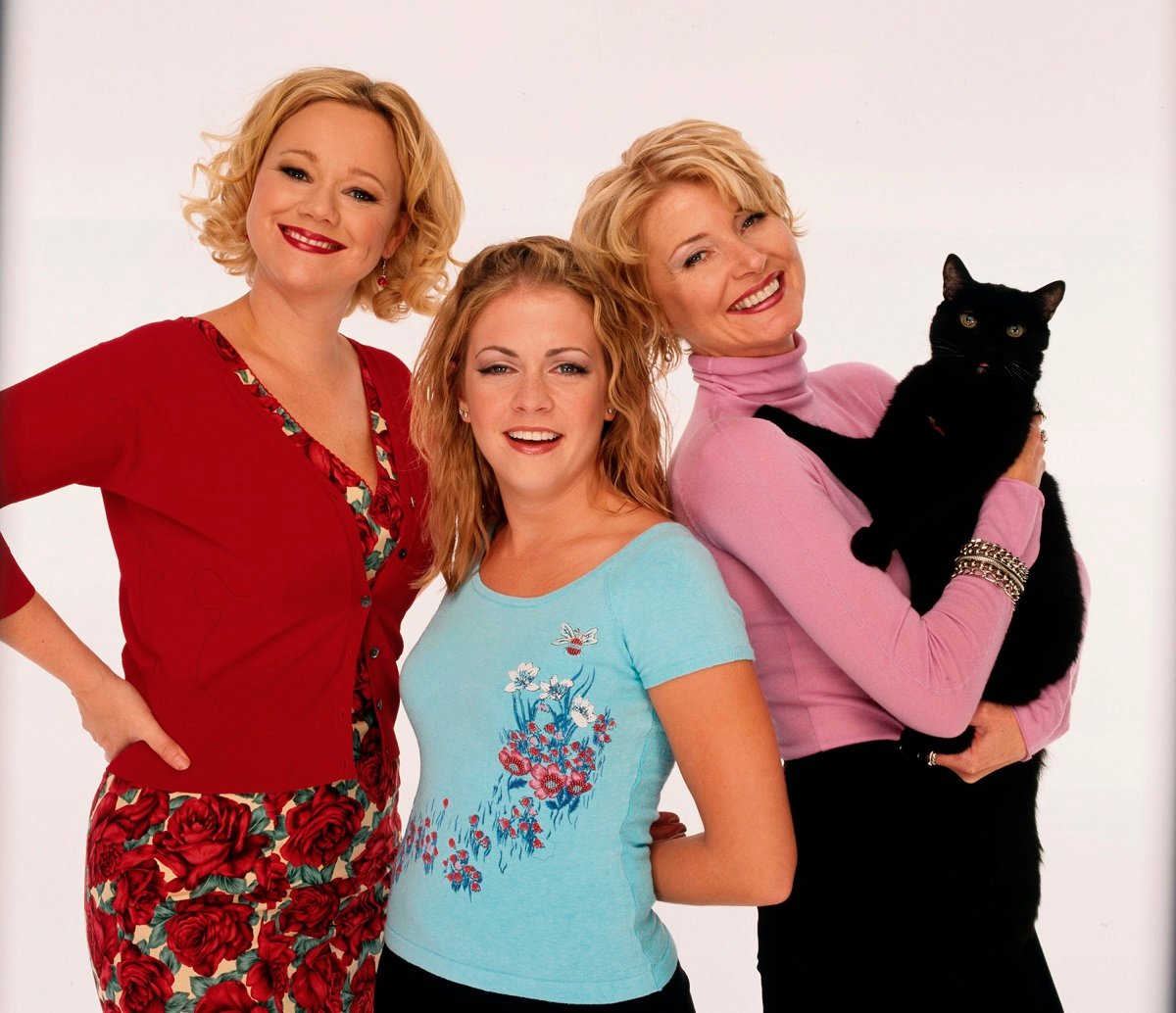 Hart was born in 1976. Her acting career started when she was just a toddler, appearing in various TV commercials and programs. In the late '80s, Hart landed a number of small roles in TV shows like Another World. In 1991, Hart got her first starring role, getting cast as the title character in the series Clarissa Explains It All. The show highlighted Hart's skill at comedy and earned her a lot of recognition from critics and fans.
In 1996, Hart was cast as Sabrina Spellman in a TV movie called Sabrina the Teenage Witch. She was then cast in the TV series of the same name. The show lasted seven seasons and made Hart a household name. To this day, she is often associated with the character of Sabrina and has been open about how much the show changed her life. Not everything related to Sabrina the Teenage Witch was positive, however.
Melissa Joan Hart almost got fired from 'Sabrina' due to a 'Maxim' photoshoot
In 1999, at the peak of Hart's success, she acted in the romantic comedy film Drive Me Crazy. To promote the film, Hart appeared in the music video alongside Britney Spears. To coincide with this media blitz, Hart posed for Maxim magazine, rocking lingerie and appearing in a much more adult light than she had to date.
Unfortunately, while fans were receptive to Hart's new grown-up persona, the powers that be behind the Sabrina TV series were not so understanding. As Hart revealed on a recent podcast, the producers of Sabrina the Teenage Witch were not happy about Hart appearing on the Maxim cover, and even less happy about what was written on the cover: "Sabrina, your favorite witch without a stitch."
What does Melissa Joan Hart say about the photoshoot fiasco now?
As reported by BuzzFeed, Hart admitted on the podcast that, "Whatever my publicist told me to do at the photo shoot (I did). Like I did a photo shoot for 'Maxim!' It's 'Maxim,' of course you're gonna be in your underwear.'" She also noted that she was in her early 20s at the time, and had signed on to film Scary Movie, a project that was sure to be a hit for her. However, in the wake of the backlash, she was fired from Scary Movie. "I was supposed to be the opening, vivacious, big-breasted one that's like murdered or something in the beginning," the actor recalled.
After she got the news that she was fired from Scary Movie and was being sued by the Sabrina producers, Hart was advised not to talk to the press or "do anything." Ultimately, Hart's career didn't suffer too badly because of the incident. She noted that while it took weeks to resolve, Sabrina producers were told that they didn't have "a leg to stand on," and that they couldn't control what headlines were written about the star. She went on to star in the show for another four years, until it went off the air in 2003.

#Melissa #Joan #Hart #Fired #Sued #Sabrina #Magazine #Shoot #Heres
More From Shayari.Page