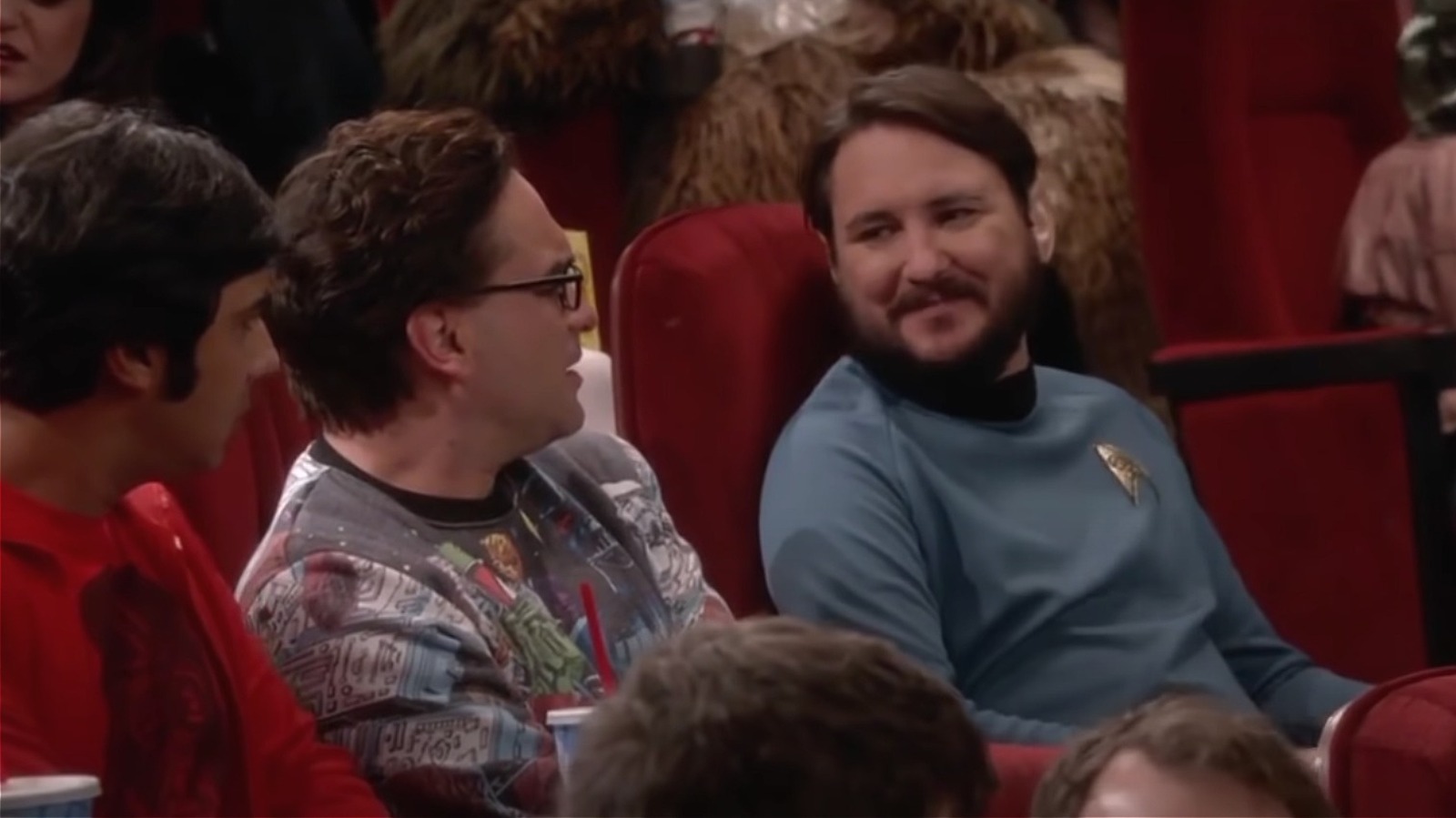 Wil Wheaton has given fans seventeen appearances on "The Big Bang Theory," and the one he picked as his personal best is from Season 9, Episode 11 ("The Opening Night Excitation"). The boys are distraught when Sheldon (Jim Parsons) declines to join them at a Star Wars premiere because it's Amy's (Mayim Bialik) birthday. Wheaton happily accepts the invitation as a replacement, but turns out to be an instigator of sci-fi rivals. This is because Wheaton chooses to show his allegiance to "Star Trek" by wearing a Spock uniform. It turns out that this wardrobe choice was kept secret. "No one knew this was going to happen," Wheaton revealed of the moment, explaining that the crew burst out laughing before filming the scene.
Wheaton mentioned two of his other episodes of The Big Bang Theory that he thinks are his favorites. Another takes place in Season 3 Episode 13 ("The Wheaton Reoccurrence") where he joins the boys at the bowling alley. Though he admits the filming wasn't as great as the final product. "It took 13 hours to shoot that scene," he revealed. "And I just picked a bowling ball that looked cool. Little did I know I had picked a bowling ball that weighed 17 pounds. I had to wear it all day." Ouch.
The third scene that Wheaton chose as his favorite scene is from season 12 episode 16 ("The D&D Vortex") in which Wheaton hosts a celebrity game "Dungeons & Dragons" which has another "Star Trek" star William Shatner can be seen. Honestly, it's a star-studded episode that lives on in all of our minds.
#Wil #Wheatons #favorite #scenes #revolves #Star #Wars #Spock
More From Shayari.Page