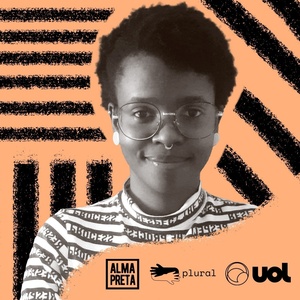 In this episode of Papo Preto, Setela Diogo talks with Thales Vieira, executive coordinator of the Whiteness Observatory, about the film 'No knowledge behind'. The film questions racial inequality in the hierarchy of knowledge and in the production of knowledge. He talks about the importance of proposing the appreciation of the contribution of blacks and indigenous people in the production of knowledge.
The documentary features a debate between Cida Bento, psychologist, activist and founder of the Center for the Study of Labor Relations and Inequalities (CEERT-SP), and Daniel Munduruku, writer, professor and indigenous activist on understanding the role of science.
Thales Vieira says that the film placed a black intellectual and an indigenous intellectual inside the USP Faculty of Law and that this choice is full of symbologies. "The Faculty of Law at USP is a faculty that, within itself, works very hard on the issue of memory. Every room honors someone. But it is exclusively white, because blacks and indigenous people did not have access to that space" (from 05:10 of the file above).
At the same time, in 2022, the first group of quota holders at the university graduated. "Think of the level of violence that it is for a black or indigenous person to enter that space and spend the whole day looking at pseudo intellectuals from the past who sought to exterminate these populations. It is a very strong symbolic violence" (from 07:39 of the file above).
Papo Preto is a podcast produced by Alma Preta, a journalism agency with social themes, in partnership with the UOL Plurala collaborative project between the UOL, collective and independent vehicles. New episodes air every Wednesday.
Podcasts are audio programs that can be listened to anytime and anywhere — on your computer, smartphone or other device with an internet connection. You can listen to Papo Preto on the UOL YouTube channel and on the podcast platforms Spotify, Google Podcast, Deezer, Apple Podcast and CastBox.

#Papo #Preto #Blacks #indigenous #peoples #production #knowledge