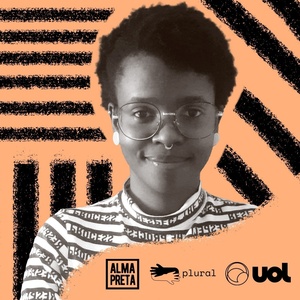 The Information Ecosystem (IEA) survey conducted with the LGBTQIA+ black population in the city of Rio de Janeiro pointed out that 82% of the consulted population had already had contact with hate speech. To reflect on this problem, this episode of Papo Preto welcomes Flávio Rocha, who has a master's degree in Social Sciences and one of the research coordinators.
Rocha says that hate speech comes from the idea of ​​annihilating what is different, the black person, the LGBTQIA+ population, who is outside. "We have, on the one hand, the increase of these speeches through the networks and also an incentive from political actors in recent years", says from 05:23 of the above file.
He explains that hate speech is usually structured around hegemony. "Historically we have always had hegemonic, class, racial, ethnic groups. They establish a relationship of power over others through an idea of ​​superiority" (from 07:31 in the file above).
The practice, he says, is a violence of our time because everyone manages to be anonymous on the internet, and it's up to us to find ways to end it or at least mitigate it.
"Media regulation could be beneficial, in a way, to inhibit this type of disinformation, we noticed in the research that this excessive exposure on social networks is harmful to people because negative news is coming in all the time and this is bad for the mental health. This cannot be the role of the media" (from 26:07 of the file above).
Papo Preto is a podcast produced by Alma Preta, a journalism agency with social themes, in partnership with the UOL Plurala collaborative project between the UOL, collective and independent vehicles. New episodes air every Wednesday.
Podcasts are audio programs that can be listened to anytime and anywhere — on your computer, smartphone or other device with an internet connection. You can listen to Papo Preto on the UOL YouTube channel and on the podcast platforms Spotify, Google Podcast, Deezer, Apple Podcast and CastBox.

#Papo #Preto #hate #speech #violence #time