BERLIN. The chairman of the German police union, Rainer Wendt, has sharply criticized the Green Youth's solidarity with the convicted left-wing extremist Lina E. "The Greens have had an unclear relationship to political violence for decades, and the staid expressions of their top people do little to change that," Wendt told JUNGEN FREIHEIT.
The background is statements made by the head of the Green Youth, Timon Dzenius, on the short message service Twitter. The 27-year-old had described the proceedings against Lina E. as "nonsense" and showed solidarity with the violent left-wing extremist with the hashtag "FreeLina".
With a completely exaggerated process based on questionable evidence, it is being countered with all severity #LinaE and other leftists took action.

What nonsense – that's why #FreeLina!

— Timon Dzienus (@Dzienus) May 31, 2023
Wendt told the JF that he was certain "that this time too there will be no clear distancing from the party leadership, on the contrary". If the voters don't prevent it, "we will see these anti-democratic extremists from the Green Youth again in the highest state offices or in the Green front-line organizations".
CSU interior expert Hoffmann takes on the Greens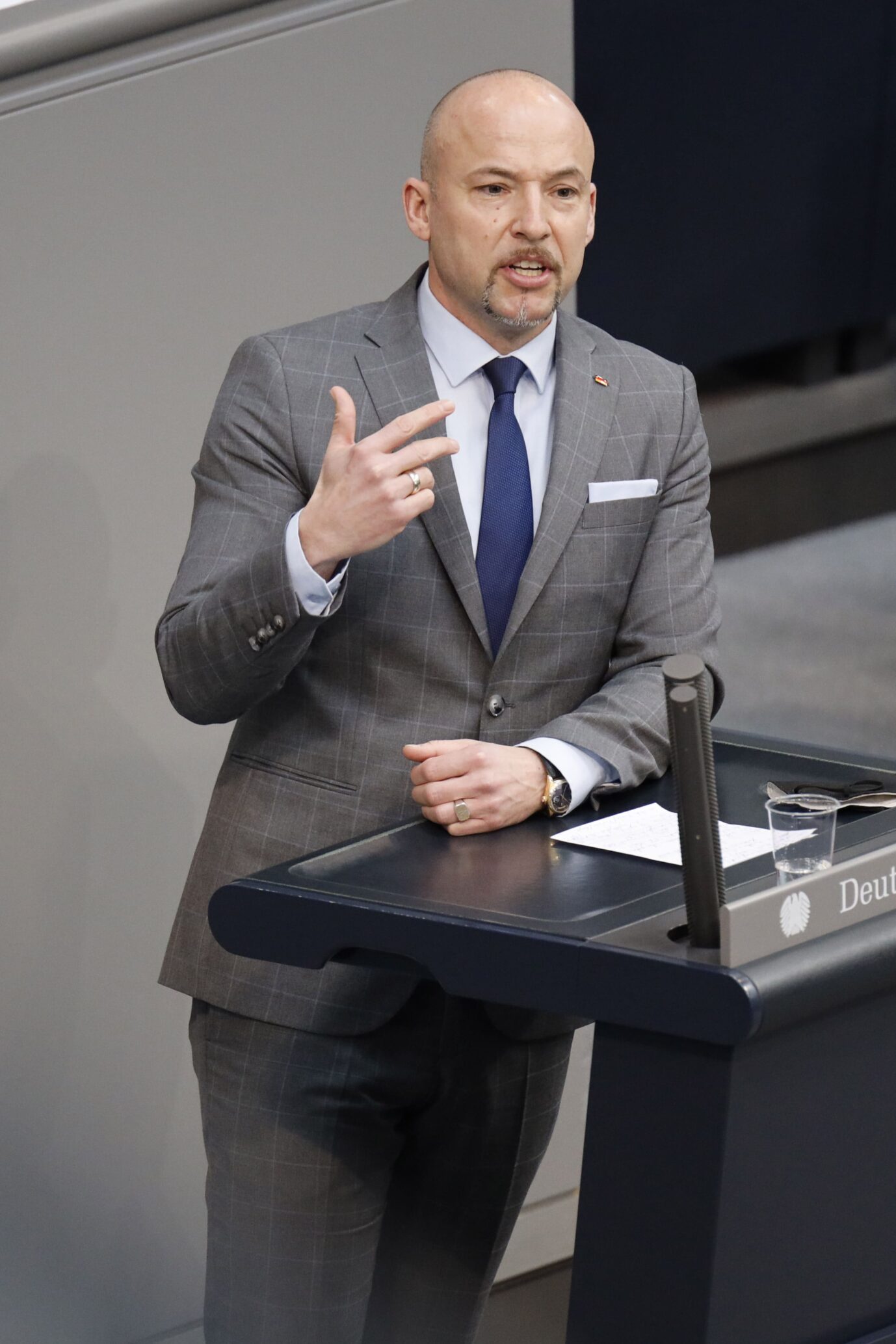 The domestic policy spokesman for the CSU in the Bundestag, Alexander Hoffmann, was also appalled. "Anyone who, like Mr. Dzienus, shows solidarity with a convicted left-wing extremist offender must ask himself whether he and his organization are still based on the Basic Law," said the member of the Bundestag for JUNGE FREIHEIT. The Green Youth "does not only seem to be suffering from a loss of reality, but apparently also has a problem with extremism".
The interior expert called on the Greens to call their youth organization to order, "because they seem to sympathize with radicals and violent criminals". Otherwise, it will become clear "that the Greens should still not bear government responsibility."
JU boss: Green youth case for the protection of the constitution
Hoffmann welcomes the verdict against Lina E., "because in a constitutional state there must be no acceptance of vigilantism. There is no justification for such crimes. Everyone must accept the state's monopoly on the use of force and our laws," emphasized the CSU politician.
Sharp criticism of the solidarity also came from the Junge Union (JU). "Anyone who downplays attempted political murders becomes a case for the protection of the constitution," wrote JU chairman Johannes Winkel.
Anyone who downplays attempted political murders becomes a case for the Office for the Protection of the Constitution. https://t.co/c7PvvlaBuM

— Johannes Winkel (@johwinkel) May 31, 2023
Criticism also from within their own ranks
Even in his own ranks, Dzenius' statements caused a shake of the head. The Greens' top candidate for the upcoming state elections in Hesse, Angela Dorn, called the tweet "fatal". The statement "doubts a process in the rule of law" and "consequentially downplays serious acts of violence as an expression of political activism," criticized Dorn.
That's a fatal tweet. He doubts a process in the rule of law (questionable evidence – where is the evidence?!) And consequently downplays (#Free…) serious acts of violence as an expression of political activism. Please for
Dealing with criticism and acting accordingly.

— Angela_Dorn (@Angela_Dorn) June 1, 2023
Lina E. was sentenced to five years and three months in prison on Wednesday, and her accomplices to just over two years in prison. However, the judge granted the left-wing extremist an exemption from detention, although parts of her environment have already gone into hiding. The measure is intended to calm the left-wing extremist scene. Nevertheless, left-wing riots broke out across Germany on Thursday night. (ho)

#Police #union #warns #extremist #Greens #state #offices
More From Shayari.Page