BKA statistics for 2022
Right-wing violence has increased again – Interior Minister Faeser sees complicity in the AfD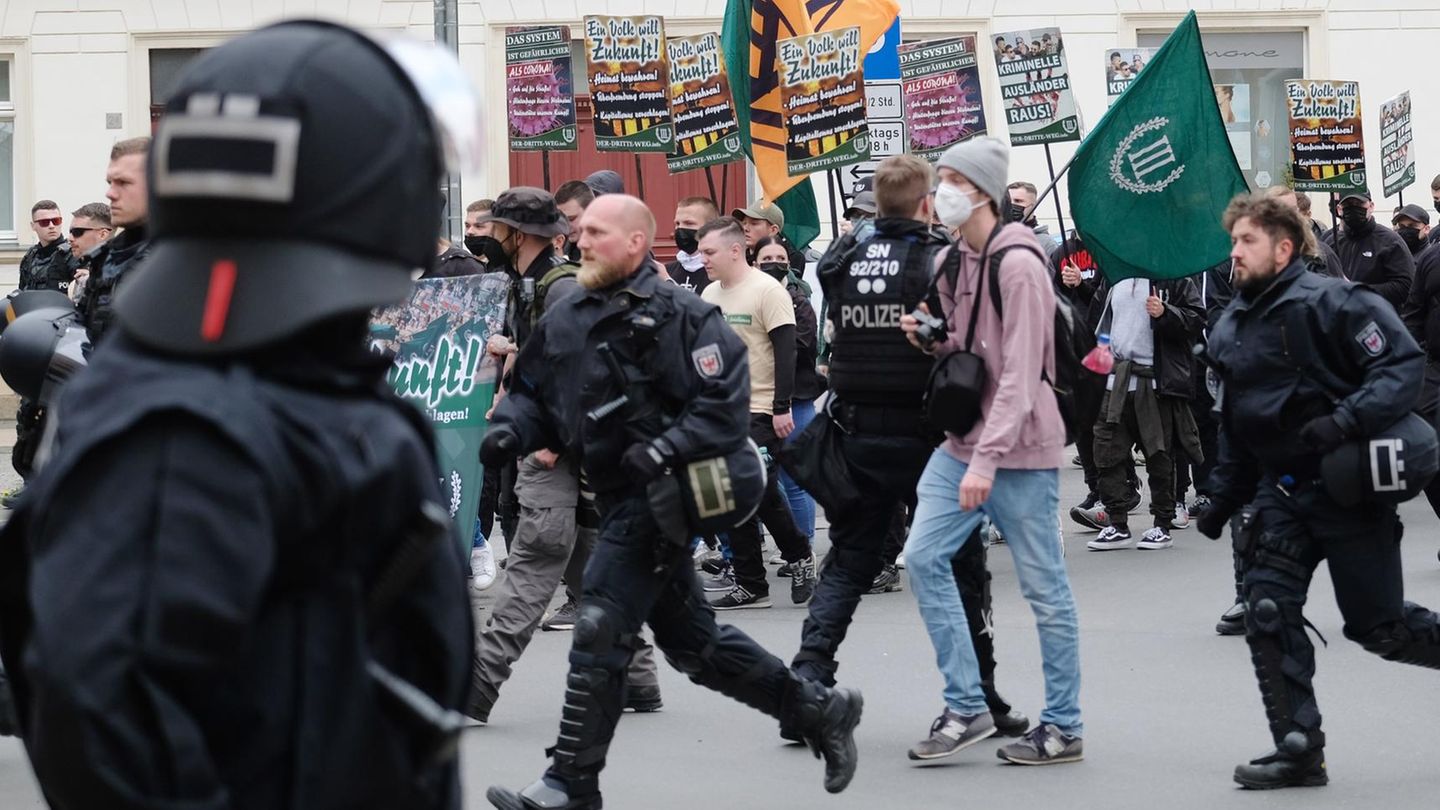 Armed Reich citizens, violent right-wing extremists, climate activists who make drivers angry – in 2022, politically motivated violence in Germany increased again. Interior Minister Faeser sees the AfD as partly to blame.
The number of politically motivated crimes increased last year for the fourth time in a row, setting a new record. According to the Federal Criminal Police Office (BKA), the increase of around seven percent to 58,916 criminal offenses is related, among other things, to the Russian war of aggression in Ukraine. This kept many people busy in Germany in 2022 – also because of the fear of possible supply bottlenecks. At the beginning of last year, according to the BKA, crimes related to unregistered protests against the measures to contain the corona pandemic still played a role – especially in eastern Germany.
1716 crimes related to climate protection

As can be seen from the statistics presented by BKA President Holger Münch and Federal Minister of the Interior Nancy Faeser (SPD) on Tuesday in Berlin, the police also counted significantly more crimes in connection with climate and environmental protection. Here, the BKA recorded an increase of almost 73 percent to 1716 crimes. Mostly it was about damage to property, coercion, threats and violations of the assembly law or trespassing.
Total politically motivated crimes:
| | | | |
| --- | --- | --- | --- |
| | 2022 | 2021 | percentage change |
| To the right | 23,493 | 21,964 | + 7 |
| Left | 6976 | 10.113 | – 31 |
| foreign ideology | 3886 | 1153 | + 237 |
| religious ideology | 481 | 479 | + 0.5 |
| Unassignable | 24,080 | 21,339 | + 13 |
| In total | 58,916 | 55,048 | + 7 |
Faeser emphasized that climate protection is an important concern that she shares herself. "But I don't agree that you have to commit crimes and that other people get hurt," she added. You are also concerned that "ambulances are often obstructed". When asked whether she saw any radicalization tendencies in the last generation group, the minister said no.
In 2022, there was also an increase in hate crimes, which the police believe were "foreigner hostile", racist or "xenophobic" motives. 340 hate crimes were also classified as "anti-German". Although the number of anti-Semitic hate crimes fell by almost 13 percent, it was still relatively high at 2,641 crimes. The police assigned more than 80 percent of anti-Semitic crimes to the right-wing spectrum. "At the same time, we're seeing increasingly loud Islamist-influenced anti-Semitism," said Faeser.
Nancy Faeser criticizes AfD

The interior minister warned against playing down hate and hate speech. She referred to the sharp increase in crimes against asylum seekers and refugees. The fact that these crimes have increased has something to do with the social climate, said Faeser. That's why you always have to think about this topic, "how is the communication conducted, and above all I want to point to the far right again, including the AfD". Since words often become deeds, she is also happy that the Office for the Protection of the Constitution clearly names right-wing extremist groups. "The youth organization of the AfD is there, among other things," said the SPD politician. She added: "These are important milestones".
Commemoration of attack in Hanau
213 dead since 1990 – the bloody trail of right-wing terror in Germany
Last year, the police recorded a significant increase of almost 40 percent to 1,865 cases of criminal offenses committed by so-called Reich citizens and self-governors. According to the information, the focus here was on coercion, threats and insults. "Reich citizens" are people who do not recognize the Federal Republic and its democratic structures.
Politically motivated acts of violence (particularly bodily harm and homicide):
| | | | |
| --- | --- | --- | --- |
| | 2022 | 2021 | percentage change |
| To the right | 1170 | 1042 | + 12.5 |
| Left | 842 | 1203 | – 30 |
| foreign ideology | 372 | 140 | + 166 |
| religious ideology | 51 | 60 | – 15 |
| Unassignable | 1608 | 1444 | + 11.5 |
| In total | 4043 | 3889 | + 4 |
The Office for the Protection of the Constitution assigned around 23,000 people to the scene of "Reichsbürger" and "Selbstverwalter" in Germany in 2022. At the end of 2022, around 400 "Reichsbürger" still had a license to own a gun, said Faeser. In order to make faster progress with the withdrawal of these licenses, the reform of the weapons law that she has proposed must be implemented. The coalition partner FDP has concerns about Faeser's proposal.
Up to five right-wing violence attacks per day

Although the number of criminal offenses based on religious ideology was roughly the same as in the previous year at 481 cases, the BKA emphasizes in its current report on politically motivated crime that the "continued high level of risk from Islamist terrorism within Germany" persists.
Almost 42 percent of politically motivated crimes were solved last year. The rate was roughly at the level of the previous year. A criminal offense is considered "solved" in the statistics if at least one suspect known by name is identified.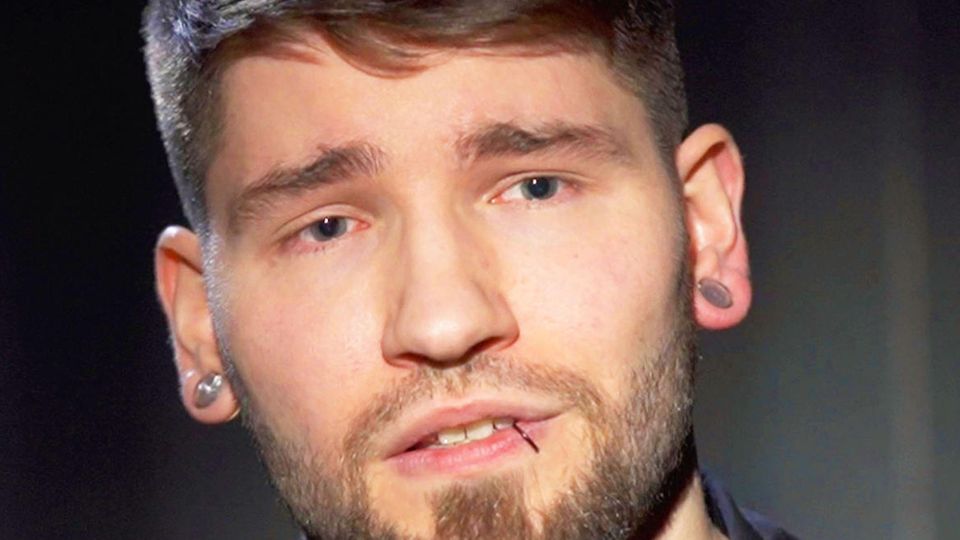 According to the annual balance sheet of the Association of Counseling Centers for Victims of Right-Wing, Racist and Anti-Semitic Violence, up to five right-wing attacks occurred daily in 2022 in the ten federal states alone where contact centers for victims systematically record them. There was a particularly sharp increase in attacks on minors, the association announced on Tuesday. A total of 2,861 people in East Germany, Baden-Württemberg, Berlin, Hamburg, North Rhine-Westphalia and Schleswig-Holstein were directly affected by politically right-wing attacks. According to the information, there were 520 affected minors in 2022. In the previous year there were 288 children and adolescents.
The head of the ombudsman's office of the Berlin State Office for Equal Treatment – Against Discrimination, Doris Liebscher, assumes that many violent crimes with right-wing, racist and anti-Semitic motives will not be reported. In addition, the motives of the police and public prosecutors are often not recognized correctly. Judges often did not take these into account adequately when sentencing.
Anne-Béatrice Clasmann / DPA / wue
#Politically #motivated #crime #Rightwing #violence #continues #increase
More From Shayari.Page