Demetrius 'Lil Meech' Flenory Jr. is certainly going through the wringer as his acting rival Michael Rainey Jr. is poking fun at the actor who was caught cheating in 4K.
The actor has been dating R&B singer Summer Walker for a few months now, but she abruptly broke up with him on Monday after hinting that he had cheated. While many commented on the cheating and breakup, a fan shared a Ring doorbell camera footage at an apartment complex in Houston, Texas, showing Lil Meech following a woman into her apartment.
The video showed Meech wearing a hoodie as he followed the woman into her apartment and stayed there for 17 minutes. The actor later released a video where he claimed he was following his "cousin" and carrying her groceries, although there was no sighting of any groceries in the vicinity.
Following the video being released showing Meech going into the woman's apartment, Power actor Rainey Jr. took a jab at the actor's bad lie.
"I knew 4nem wasn't lying," Rainey Jr. said in a caption of a video where several grocery bags were photoshopped.
Fellow Power actor Gianni Paolo also took a dig at him. "When they look up your phone number at the grocery store but your membership not coming up," he said on Instagram Stories.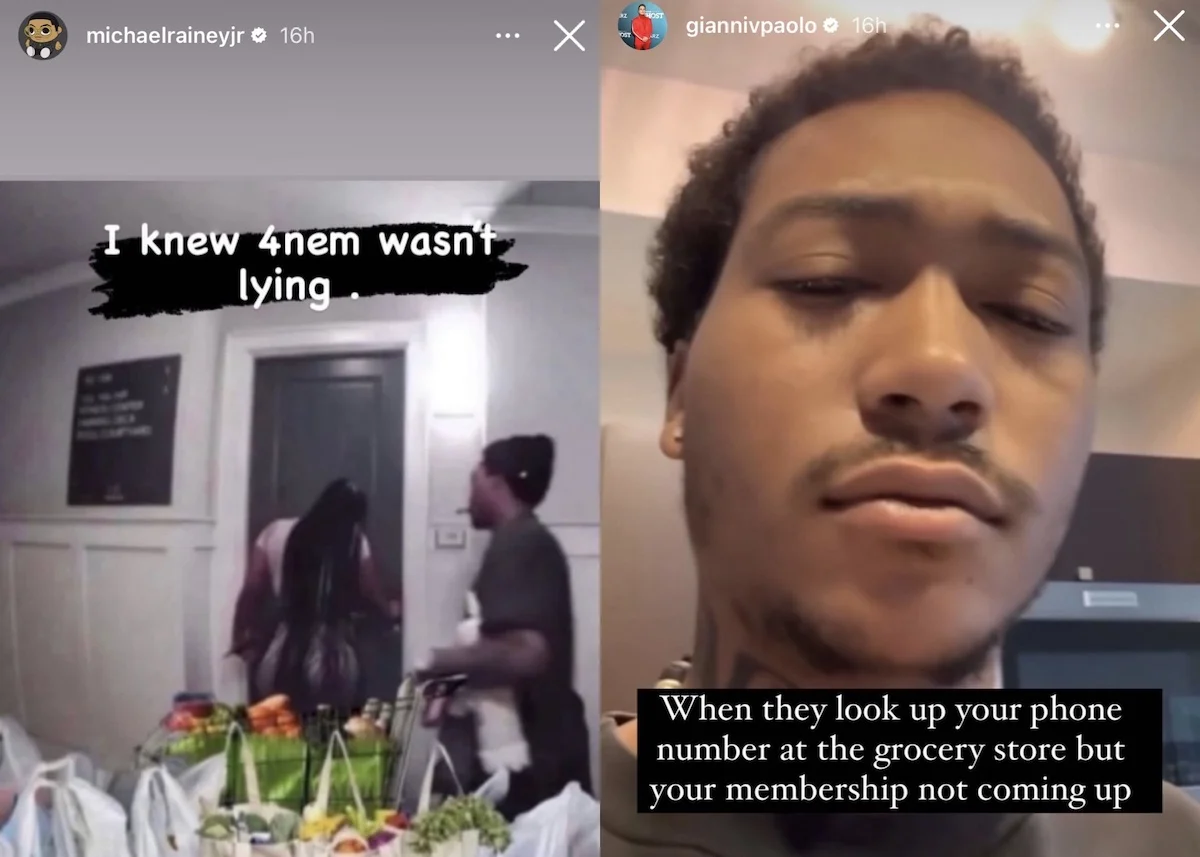 In the meantime, Summer Walker has been reeling from embarrassment as many react to the news of Meech cheating. The two only recently debuted their relationship to the world, and according to her, Meech has been pursuing her for over two years.
"It's just crazy how a n***ga will really try to pursue the f**k out of you for 2 years, make you meet they whole fsmily, wanna be around you and your kids all day & pay bills just to embarrass you to the world lmao I don't understand men but ima give it to God," she posted on Tuesday.

#Power #Star #Michael #Rainey #Trolls #Lil #Meech #Summer #Walker #Breakup
More From Shayari.Page