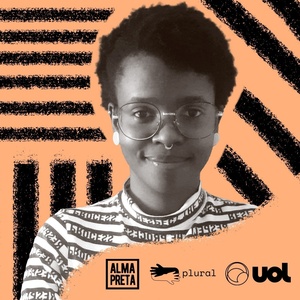 In this episode of Papo Preto, Roberta Ribeiro, clinical psychoanalyst and researcher on race and gender, talks about the conclusions of the Ecossistema de Informação (IEA) study on the impact of race on the LGBTQIAP+ population in the city of Rio de Janeiro. According to the survey, almost the entire population consulted has already suffered some type of violence.
The study coordinated by Datalab with the support of Internews, showed that 98.2% of the people interviewed had already suffered discrimination or racial violence. Roberta explains that the LGBTQIAP+ population already suffers a lot of violence, and when the person is black, they suffer even more. "LGBTQIAP+ people who are black suffer much more violence than people who are part of the acronym, but who are not black. We have a big aggravation for these people" (from 06:51 of the file above).
Roberta also says that there has been a great setback in recent years in the fight against this violence. "We are going backwards in the Bolsonarist years, and not only in parliament or in power, the setback is also in the streets and on social networks. However, organized social movements also managed to make this population more attentive and more aware too" , says Roberta from 09:27 of the above file.
The report brought a chapter of recommendations in an attempt to guide practices in order to build a healthier future for this population. "In the first recommendation I wrote that it would be very opportune for black LGBTQIAP+ people to be seen as people. This seems obvious, but it may not be", he says. from 19:18 of the above file.
Papo Preto is a podcast produced by Alma Preta, a journalism agency with social themes, in partnership with the UOL Plurala collaborative project between the UOL, collective and independent vehicles. New episodes air every Wednesday.
Podcasts are audio programs that can be listened to anytime and anywhere — on your computer, smartphone or other device with an internet connection. You can listen to Papo Preto on the UOL YouTube channel and on the podcast platforms Spotify, Google Podcast, Deezer, Apple Podcast and CastBox.

#Research #points #black #LGBTQIAP #people #suffered #racial #violence