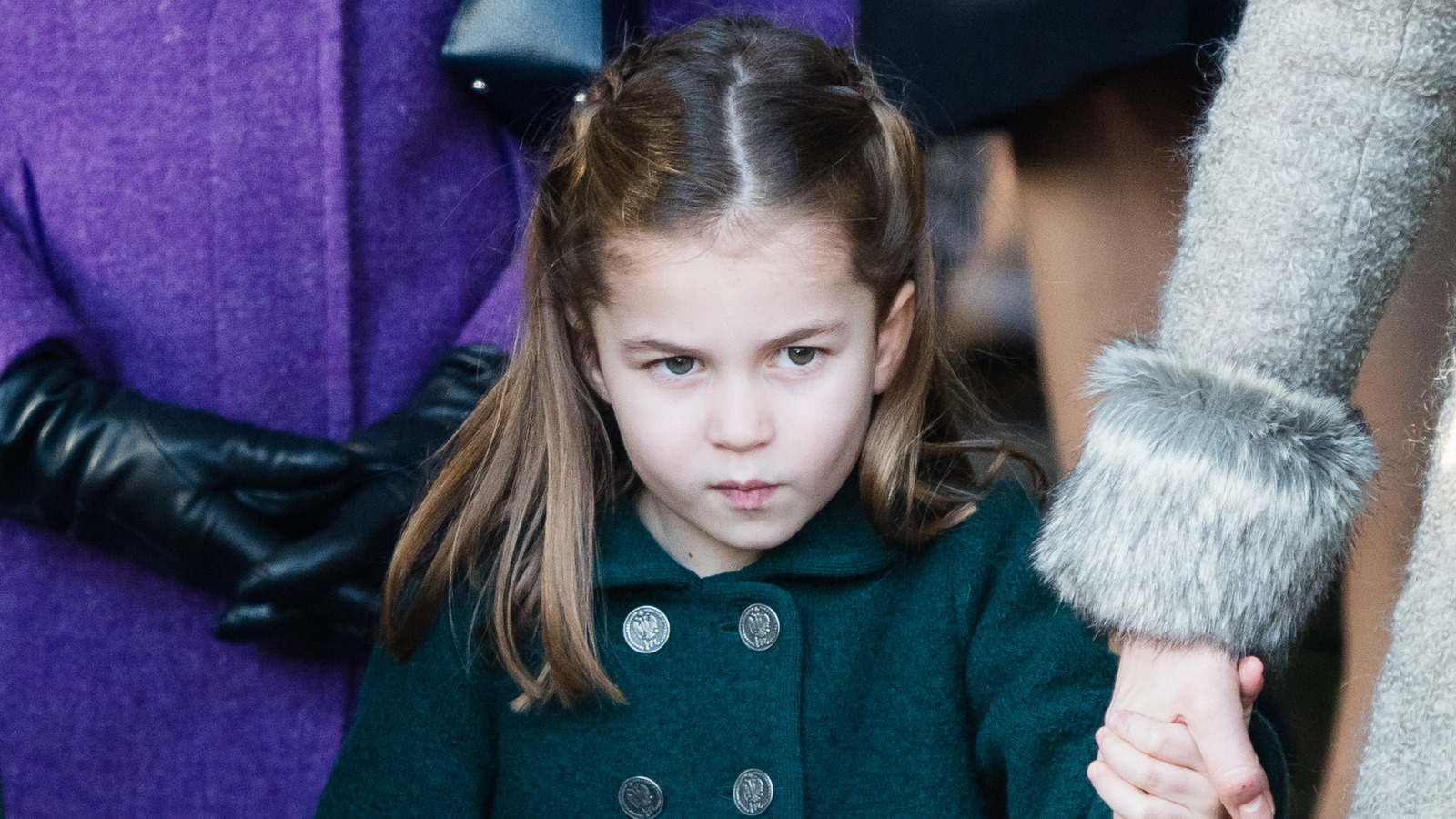 While Princess Charlotte is still too young to plan her own vacations, she certainly isn't too young to follow her family's holiday traditions. Typically, Charlotte and the other young royals spend their vacations at Balmoral, the royal residence in Scotland. As Princess Eugenie said in the ITV documentary "Our Queen at 90," the whole royal family enjoys their stays at the castle. "Walks, picnics, dogs — a lot of dogs, there's always dogs — and people coming in and out all the time," she said. "It's a lovely base for Granny and Grandpa, for us to come and see them up there; where you just have room to breathe and run" (via Vogue).
Queen Elizabeth II actually started her own tradition with her great-grandchildren when they came to visit at Balmoral. "[The queen] always leaves a little gift or something in their room when we go and stay, and that just shows her love for her family," Princess Catherine dished in the documentary "Our Queen at 90" (via Daily Record).
The Christmas after Elizabeth's death, experts guessed that Charlotte and her family would spend time at Balmoral. "I definitely think, given that the Queen died up in Balmoral Castle, and I think Charles will want to be establishing something of a familiar tradition up there, around the August period I think Kate and William would be expected to be there," historian Tessa Dunlop told OK! magazine.
Post source: The List
#Royal #Traditions #Princess #Charlotte
More From Shayari.Page