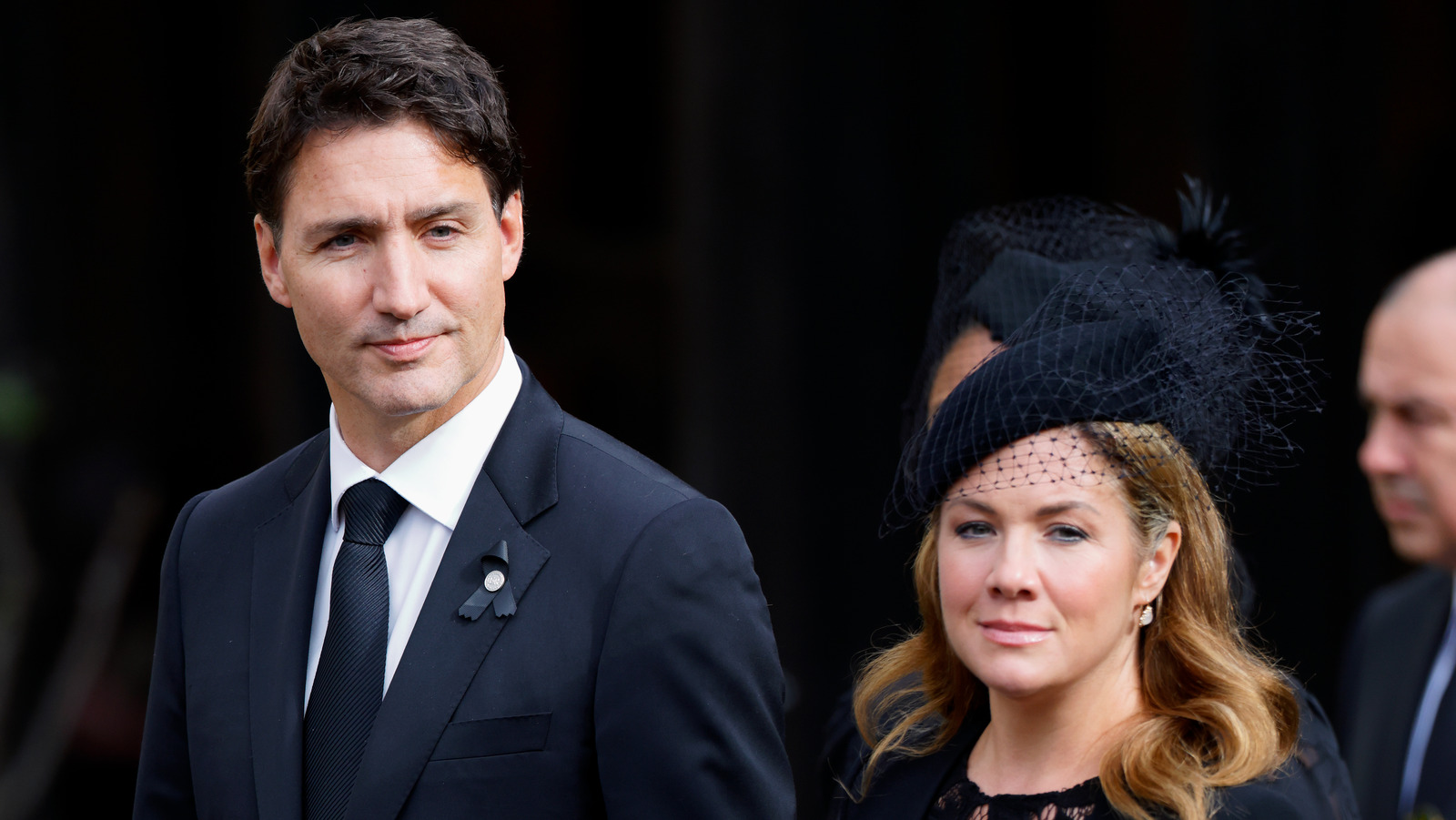 It's typical for folks in the public eye to post about their spouse for birthdays and holidays on social media. As a result, most people didn't bat an eye when Sophie Grégoire Trudeau made an Instagram post for her husband, Justin Trudeau, this past Father's Day. Yet, now that we know that the pair was just over a month away from putting an end to their marriage, it's easy to see Sophie's words in a different light.
The photo that Sophie posted on June 18 showed Justin giving the pair's son a piggyback ride. Sophie's caption read, "Piggyback anyone? This man could carry the love he has for his kids anywhere." While her caption continued, this was all she actually said about her husband. She continued, "Dads, never underestimate your role as mentors in your family for your sons and your daughters. Be kind to yourselves, check on your mental well-being, slow down in silence when needed… and most of all, take the risk of loving with everything you got. Happy Father's Day!" 
It's interesting to note that Sophie didn't say anything about Justin other than that he loves his children. This would be a fairly easy statement to make about your partner even if you weren't on good terms. As some commenters pointed out, this also looked like an older photo, indicating a possibility that the pair wasn't actually physically together for Father's Day this year.
Post source: The List
#Sophie #Trudeaus #Instagram #Message #Husband #Justin #Hinted #Trouble #Paradise
More From Shayari.Page