Sylvester Stallone believed that George Lucas' Star Wars caused a huge shift in the film industry. To the actor, the technology used in the sci-fi films had an understated side-effect on action movies as a whole.
Sylvester Stallone on how 'Star Wars' changed action movies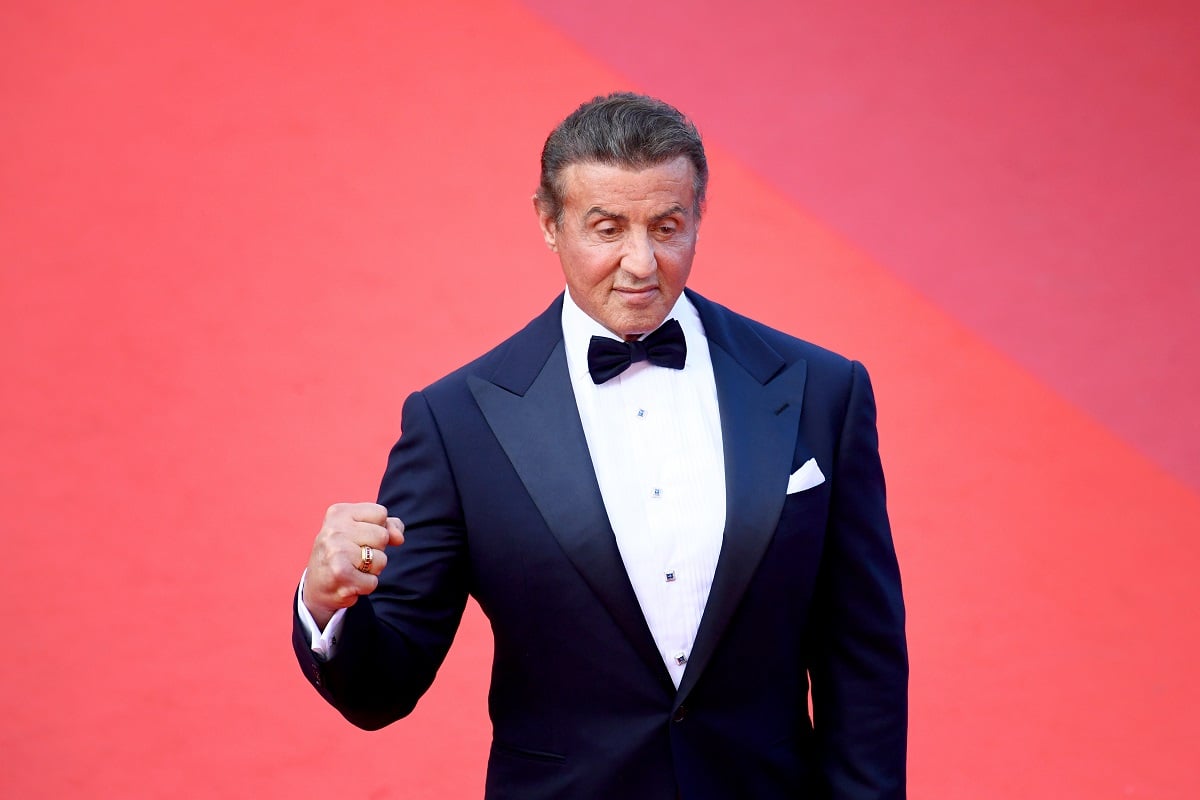 Stallone has always put in a lot of thought and emotion into his action roles. One of the reasons he held one of his first action films, First Blood, in such high regard was because of his performance. Stallone's mercenary John Rambo had little dialogue in the feature. The actor used his solid physique to emote his character's feelings.
"That's why I think First Blood is one of the first action films. I relied on body acting to tell the story. The character never talks, but you know exactly what's going on through the other characters. They're almost like narrators in his Greek tragedy," Stallone once told The Hollywood Reporter.
That kind of intimate performance might have become more rare thanks to movies like Star Wars. Apart from its expansive mythology, Star Wars is known for the technology it uses to bring the movies to life. But Stallone felt this might have also had consequences for actors in action films.
"What I meant is that, beginning with Star Wars, the industry began to revolutionize itself. Special effects and technology became extremely important and action films went from being Lawrence of Arabia to these extraordinary special effects events. It wasn't really a prerequisite that he be a great actor anymore. The human emotion was being transformed into the technological explosion," he once told Film Threat.
Sylvester Stallone believed the science took over after his 1982 film 'First Blood'
Stallone experienced what he felt was the impact of films like the Star Wars franchise first hand. The actor confided that the effects of his movie Judge Dredd took precedence over his own performance.
"Toward the end of making Judge Dredd, it really had nothing to do with me. It had to do with gimmickry. And that's fine. There's certainly a place for that kind of picture. But in those kinds of films, when you see the star in the first few minutes do something that is so extraordinarily inhuman — not possible — you sit back and you look at it the way you'd look at a David Copperfield illusion," he said. "At the end of the movie, you don't walk out saying, 'I was moved' or 'I was sad' or 'I cried,' but 'How'd they do that?' You intellectualize but you don't emotionalize."
Stallone felt that the last movie he did that had no interference from special effects was the first Rambo flick.
"The last time I had done a film without this kind of gimmickry was First Blood in 1982. After that, my career began to move away from what I think I do best, into something. . . it was completely out of my hands and science took over. Now, I'm just trying to say, 'Enough of science,'" Stallone said.
Sylvester Stallone auditioned for Han Solo in 'Star Wars'
Ironically, Stallone tried out for Star Wars himself. He screened for the franchise's Han Solo, which was a role that would eventually go to Harrison Ford. But both Stallone and Lucas knew quickly that Stallone might not have been the best fit for the role. The actor recalled his audition after being asked about it in an Ain't It Cool q and a.
"Yes as a matter of fact I did and it didn't meet with much approval since when I stood in front of George Lucas he didn't look at me once, obviously being very shy. Then I said 'Well obviously I'm not the right type.' but it all worked out for the best since I don't look good in spandex holding a Ray gun," Stallone remembered.

#Sylvester #Stallone #Felt #Longer #Required #Good #Actor #Action #Movies #Star #Wars
More From Shayari.Page