Advertisement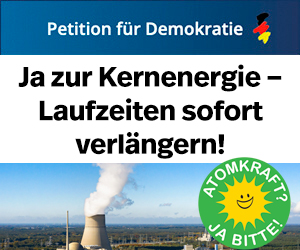 156 women may still be alive. Thousands more not abused, beaten or forced into prostitution. That is the sad balance that can be drawn from uncontrolled mass immigration to Germany in the past year alone. Seen as a whole, the gigantic number of regrettable "individual cases" can no longer be surveyed. Maybe that's why there's no outcry.
The German migration policy course is carried out with the broad approval of women, of all things. The majority vote against their own safety. With excuses like "But Germans rape too" about "Not everyone is like that" some good-hearted people are still coping with an unconditional welcoming culture. But the numbers speak for themselves.
Mass migration puts women at risk
In 2022 alone, more than 3,500 German women were victims of sexual offenses committed by immigrants such as asylum seekers or illegal immigrants. If you look at all foreigners, there are almost 11,000 victims. In the opposite constellation, they faced 3,500 migrant victims who were suspected of being German citizens. This does not even include people with a migration background. The gap is all the more alarming when you consider that foreigners in Germany are still in the minority at a ratio of 9:1.
Numbers don't lie and they don't have a political agenda. If you close your eyes to them, you just don't want to see it. The reason for this is not least a narrative that is constantly being fueled by the media and politics, which is now considered the irrefutable truth: Migration makes Germany better and anyone who does not feel a moral obligation to strangers from other countries can only be a heartless egoist. It would be right to feel committed to one's own.
We also have to bring up unpleasant things
However, where the consequences of uncontrolled mass migration are becoming increasingly evident, many citizens seem to be breaking out of the politically correct thinking corset. 86 percent of Germans say that an immigration law is needed to get the situation under control, according to a survey by the Allensbach opinion research institute on behalf of the Frankfurt newspaper emerges. The current asylum law is also losing acceptance among the population. In the best-case scenario, these are the first steps towards a general change in mood.
Terrible acts like the murder of the Freiburg student Maria Ladenburger or the fatal knife attack on the 14-year-old student Ece S. from Illerkirchberg must not be forgotten and must never become part of everyday life. We need to do better in the future and also bring up uncomfortable truths.
#duty
More From Shayari.Page