• Chris Isaak is a musician, singer, songwriter and actor who has released 12 studio albums
• Born in Stockton, California, he studied at the University of the Pacific and formed a rock band called Silvertone
• His breakthrough came in 1989 with the album "Heart Shaped World" and the single "Wicked Game"
• He has won a number of awards, including the MTV Video Music Award and the California Music Award
• He has also appeared in a number of films and hosted the show "The Chris Isaak Show" from 2001 to 2004

Known for movies
Short Info
| | |
| --- | --- |
| Net Worth | $21 million |
| Date Of Birth | June 26, 1956 |
| Mark | Roy Orbison falsetto-style voice |
| Fact | He was one of the valedictorians of his graduating class at Stagg High School, Stockton, California, in 1974. |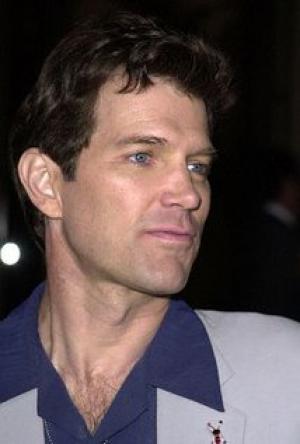 Who is Chris Isaak?
Born Christopher Joseph Isaak on the 26th June 1956, in Stockton, California USA, he is a musician, singer, songwriter and actor, but probably best known for his hits songs such as "Wicked Game", "Baby Did A Bad Bad Thing", "Somebody's Crying", and "Blue Hotel", among many others. So far, Chris has released 12 studio albums and has won a number of awards, and been compared to such greats as Roy Orbison, Elvis Presley, Duane Eddy and Ricky Nelson.
Early Life, Family, and Education
Chris Isaak was born as a son of Joe Isaak, a forklift driver, and Dorothy – of Italian ancestry – a potato chip factory worker. He went to the Amos Alonzo Stagg High School, where was a class president before matriculating in 1974. Isaak then studied at the San Joaquin Delta Community College, transferring to the University of the Pacific and graduating with a Bachelor of English and Communications Arts in 1981.
Career Beginnings
After university Isaak formed a rock band called Silvertone, and in 1985 released his debut studio album "Silvertone", under Warner Bros. Records. The album wasn't a commercial hit, but songs "Gone Ridin" and "Livin' for Your Lover" featured in David Lynch's "Blue Velvet" (1986) starring Kyle MacLachlan, Isabella Rossellini, Dennis Hopper, and Laura Dern.
Rise to Prominence
Chris continued to record music. and his breakthrough came in 1989 with the album "Heart Shaped World", which peaked at the No. 7 on the Billboard 200, selling over 2.5 million copies in the US and achieving triple-platinum status, while the single "Wicked Game" reached the Top 10.
In 1995, Chris released his fifth studio album – "Forever Blue" – which peaked at No. 31 on Billboard 200, and No. 27 on UK Albums chart. It also achieved platinum status in the US, and was nominated for Best Rock Album. The single "Somebody's Crying" received a Grammy nomination, while "Baby Did a Bad Bad Thing" featured in Stanley Kubrick's final movie "Eyes Wide Shut" (1999), starring Tom Cruise and Nicole Kidman. By the end of the '90s, Isaak had recorded two more albums: "Baja Sessions" (1996) and "Speak of the Devil" (1998).
The perfect playlist to soundtrack your weekend, Chris Isaak "Classics"! https://t.co/1XJ4kuEjGI pic.twitter.com/GLvRLQwN7B

— Chris Isaak (@ChrisIsaak) April 6, 2018
Later Work
With the start of the 2000s, Chris focused more on contributing to other artists than on recording his own music. As a result, he released a duet with Johnny Hallyday covering Fats Domino's hit "Blueberry Hill" in 2006, among many other collaborations at the time. He returned to the studio in 2009, when he recorded the album "Mr. Lucky", however, it failed both critically and commercially. Nevertheless, he continued to make music and since then has released two more studio albums "Beyond the Sun" (2011), which achieved gold status in Australia and silver in the UK, while in 2015 Chris released his twelfth studio album, "First Comes the Night", which was popular particularly in Australia, reaching No. 2 on the charts.
An Acclaimed Actor
Aside from music, Chris has other talents, including acting, debuting on film in Jonathan Demme's Oscar-nominated "Married to the Mob" (1988), starring Michelle Pfeiffer, Alec Baldwin, and Paul Lazar. He then had a minor role in Demme's Oscar-winning thriller "The Silence of the Lambs" (1991), alongside Jodie Foster and Anthony Hopkins, while in 1992, Isaak appeared in David Lynch's "Twin Peaks: Fire Walk with Me", all of which added a substantial amount to his net worth. Also in the '90s, Isaak also played in such movies as Bernardo Bertolucci's "Little Buddha" (1993) with Keanu Reeves and Bridget Fonda, in "Grace of My Heart" (1996), and in Tom Hanks' Oscar-nominated comedy "That Thing You Do!" (1996).
From 2001 to 2004, Chris hosted 47 episodes of "The Chris Isaak Show", and then had parts in John Waters' "A Dirty Shame" (2004), and in "The Informers" (2008) with Billy Bob Thornton, Kim Basinger and Mickey Rourke, increasing further his net worth. Most recently, Isaak appeared in an episode of "Hot in Cleveland" (2014) and David Lynch's "Twin Peaks: The Missing Pieces" (2014).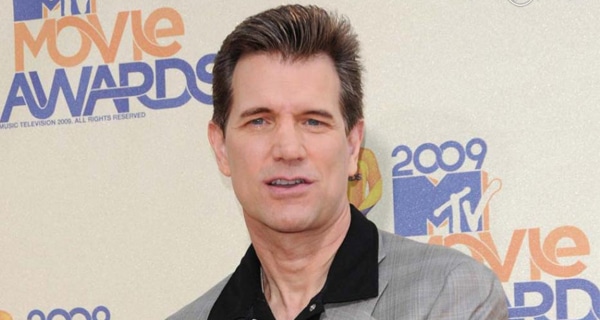 Chris Isaak Awards
Since the start of his musical career in the early '80s, Chris has won a number of prestigious awards, including the MTV Award in the category Best Male Video, Best Cinematography, and Best Video from a Film for his song "Wicked Game", then California Music Award in the categories for Outstanding Album for his "Forever Blue", and Outstanding Male Vocalist, plus many other nominations and awards.
Do You Know How Rich Chris Isaak Is?
Since launching his career in the '80s, Chris has become a music, film and TV star, earning fame across the globe. His albums "Heart Shaped World" from 1989, and "Forever Blue", from 1995 achieved double and triple platinum status, which only added a considerable amount to his wealth. So, have you ever wondered how rich Chris Isaak is? Well, as of mid- 2018, Isaak's net worth is estimated at $21 million, according to authoritative sources. Pretty decent, don't you think for a music legend who had his peak in the '90s.
Do You Know About Chris Personal Life, Wife, Marriage, Children?
When it comes to his personal life, Chris is one of those personalities that tend to keep their private information hidden from the media. However, a few details about Chris' life surfaced, such as his relationship with Bai Ling, which lasted for a year, between 1999 and 2000, and a romance with Caroline Rhea. Other than that, there is no more information about this legendary singer. He now lives in a beach house in the San Francisco Bay area.
Is Chris Isaak on Social Media?
Chris Isaak can be found on such social media networks as Facebook and Instagram. His official Facebook page has more than 310,000 followers, with whom he has shared his latest career endeavors, such as tour announcements and other details. On the other hand, his Instagram page is far less popular, as he only has around 5,000 followers, and has far fewer posts. So, if you aren't already a fan of this successful musician and actor, then this is a fantastic opportunity for you, just follow links to his official pages.
General Info
| | |
| --- | --- |
| Full Name | Chris Isaak |
| Net Worth | $21 million |
| Date Of Birth | June 26, 1956 |
| Height | 1.85 m |
| Profession | Television producer, Singer-songwriter, Talk show host, Actor, Wicked Game, Baby Did a Bad Bad Thing, Blue Hotel |
| Education | University of the Pacific |
Family
| | |
| --- | --- |
| Parents | Joe Isaak, Dorothy Isaak, Wicked Game, Baby Did a Bad Bad Thing, Blue Hotel |
| Siblings | Nick Isaak, Jeff Isaak, Wicked Game, Baby Did a Bad Bad Thing, Blue Hotel |
Accomplishments
| | |
| --- | --- |
| Awards | MTV Video Music Award for Best Male Video, MTV Video Music Award for Best Video from a Film, MTV Video Music Award for Best Cinematography, Wicked Game, Baby Did a Bad Bad Thing, Blue Hotel |
| Nominations | MTV Video Music Award for Video of the Year, Grammy Award for Best Rock Album, Grammy Award for Best Male Rock Vocal Performance, MTV Video Music Award for Best Editing, MTV Video Music Award for Viewer's Choice, MTV Video Music Award for Best Direction, TCA Award for Individual Achievement in Comed… |
| Movies | The Silence of the Lambs, Twin Peaks: Fire Walk with Me, Little Buddha, Grace of My Heart, That Thing You Do!, Blue Ridge Fall, A Dirty Shame, The Informers, MTV Unplugged: Ballads, Soundstage: Chris Isaak: Greatest Hits Live, Chris Isaak: Baja Sessions, Last Man Standing Live |
| TV Shows | The Chris Isaak Show, From the Earth to the Moon, The Chris Isaak Hour |
Social profile links
Marks
| # | Marks / Signs |
| --- | --- |
| 1 | His name in glitter, printed on his concert guitars |
| 2 | Embroidered western/cowboy shirts. |
| 3 | Roy Orbison falsetto-style voice |
Quotes
| # | Quote |
| --- | --- |
| 1 | How close is Bullwinkle to a real moose? |
| 2 | Just because there's a camera running doesn't mean you won't get killed. |
Facts
| # | Fact |
| --- | --- |
| 1 | Bruce Weber shot the photo art for his self titled second album, "Chris Isaak" in 1986. |
| 2 | Was an amateur boxer while in college. |
| 3 | Collects small red sculptural pieces which light up electronically. |
| 4 | When he visits his mother, who is still living in his childhood home in Stockton, California, he still cleans the yard for her. |
| 5 | His father was a forklift driver/operator and his mother, of Peruvian decent, was a factory worker. |
| 6 | The 1999 music video for "Baby Did a Bad, Bad Thing" was directed by Herb Ritts, and featured Isaak and French supermodel Laetitia Casta. |
| 7 | The 1991 black and white music video for "Wicked Game" was directed by Herb Ritts, and featured Isaak and supermodel Helena Christensen. |
| 8 | Is a fourth generation Stocktonian (Stockton, California, USA). His great grandparents, his grandparents, and his father were all born in Stockton before Chris and his brothers Nick and Jeff. |
| 9 | His father's family were ethnic Germans from Bessarabia, Russia. His mother's family is from Trefontane, Monteggio, in Genoa, Italy. |
| 10 | Is a surfer and has surfed with famous big wave surfers off San Francisco, where he is still living as of 2016. |
| 11 | Music video "Wicked Game" was ranked #13 on VH1's (2001) 100 Greatest Videos list. |
| 12 | Two music videos that made it on VH1's 50 Sexiest Video Moments: "Wicked Game" was #4 and "Baby Did a Bad, Bad Thing" was #28. |
| 13 | Good friends and collaborator with Stevie Nicks. |
| 14 | Turned down the role of Ray Sinclair in Something Wild (1986). |
| 15 | Turned down the role of Jeffrey Beaumont in Blue Velvet (1986). |
| 16 | Good friends with Lara Flynn Boyle, the late Herb Ritts (1952-2002), and Bruce Weber. |
| 17 | Ranked #68 on VH1's 100 Sexiest Artists. |
| 18 | He was actually going to be dropped by his record label until David Lynch used "Wicked Game" on the soundtrack of Wild at Heart (1990), making the song a big hit and saving his record deal. He later acted for Lynch in Twin Peaks: Fire Walk with Me (1992). |
| 19 | Has "I (Heart) Carole L" written on one of his guitars in memory of Carole Low, his former Stagg High School sweetheart, who passed away from cancer. |
| 20 | He lives by the beach in the San Francisco Bay area. |
| 21 | Returned to San Francisco and performed as a solo act then backed by Silvertone band. Signed with Reprise Records. |
| 22 | From a working-class background, earned his bachelor's degree in English literature, then studied in Japan for a year. He worked in film studio there and also boxed as a light heavyweight amateur. Sang at parties and played rockabilly and Elvis Presley tunes on his guitar. |
| 23 | 1980 graduate of University of the Pacific, Stockton, California, USA. |
| 24 | He was one of the valedictorians of his graduating class at Stagg High School, Stockton, California, in 1974. |
| 25 | Has two older brothers, Nick and Jeff. It was Nick who taught him how to play the guitar. |
| 26 | Chosen by People magazine as one of the 50 Most Beautiful People in the world. [1990] |
Pictures
Movies
Soundtrack
| Title | Year | Status | Character |
| --- | --- | --- | --- |
| Moone Boy | | TV Series performer – 1 episode, 2014 writer – 1 episode, 2014 | |
| Frauenherzen | 2014 | TV Movie performer: "Baby Did a Bad Bad Thing" – uncredited / writer: "Baby Did a Bad Bad Thing" – uncredited | |
| Pink: The Truth About Love Tour – Live from Melbourne | 2013 | Documentary writer: "Wicked Game" – uncredited | |
| Grazing the Sky | 2013 | Documentary writer: "Wicked Game" | |
| So You Think You Can Dance | 2013 | TV Series writer – 2 episodes | |
| The Big Dirty List Show: 50 Years of Sex and Music | 2013 | TV Movie documentary performer: "Wicked Game" / writer: "Wicked Game" | |
| Divorce | 2013 | TV Series writer – 1 episode | |
| The Mentalist | | TV Series performer – 1 episode, 2012 writer – 1 episode, 2012 | |
| Dancing with the Stars | | TV Series performer – 1 episode, 2012 writer – 1 episode, 2012 | |
| American Idol | 2012 | TV Series writer – 1 episode | |
| Beatrix, Oranje onder Vuur | | TV Mini-Series performer – 1 episode, 2012 writer – 1 episode, 2012 | |
| Feliz 2012 | 2011 | TV Movie writer: "Wicked Game" | |
| The Tonight Show with Jay Leno | | TV Series performer – 3 episodes, 2010 – 2011 writer – 2 episodes, 2010 – 2011 | |
| The Good Wife | | TV Series performer – 2 episodes, 2011 writer – 2 episodes, 2011 | |
| Idool 2011 | 2011 | TV Series writer – 1 episode | |
| 20 to 1 | | TV Series documentary performer – 3 episodes, 2009 – 2011 writer – 3 episodes, 2009 – 2011 | |
| Kenny Rogers: The First 50 Years | 2011 | TV Movie performer: "Ruby Don't Take Your Love To Town" | |
| Psych | | TV Series performer – 1 episode, 2010 writer – 1 episode, 2010 | |
| 90210 | 2010 | TV Series 1 episode | |
| Old Dogs | 2009/I | performer: "This Love Will Last" / writer: "This Love Will Last" | |
| Karaoke Revolution | 2009 | Video Game performer: "Wicked Game" / writer: "Wicked Game" | |
| Planet 51 | 2009 | performer: "Baby Did a Bad Bad Thing" – uncredited / writer: "Baby Did a Bad Bad Thing" – uncredited | |
| Eastwick | | TV Series performer – 1 episode, 2009 writer – 1 episode, 2009 | |
| 2009 MTV Movie Awards | 2009 | TV Special performer: "I'm On a Boat", "Lazy Sunday" | |
| Schlaflos in Oldenburg | 2008 | TV Movie performer: "Cool love" / writer: "Cool love" | |
| The Love Guru | 2008 | performer: "Baby Did A Bad Bad Thing" / writer: "Baby Did A Bad Bad Thing" | |
| Idols | 2007 | TV Series writer – 1 episode | |
| Elvis: Viva Las Vegas | 2007 | TV Movie documentary performer: "Suspicious Minds" | |
| Memòries de la tele | | TV Series performer – 1 episode, 2007 writer – 1 episode, 2007 | |
| Herr Schmidt wird 50, will aber nicht feiern | 2007 | TV Movie documentary performer: "Bad bad thing" | |
| Dr. Psycho – Die Bösen, die Bullen, meine Frau und ich | 2007 | TV Series performer – 1 episode | |
| Australian Idol | 2006 | TV Series writer – 1 episode | |
| Best of Chris Isaak | 2006 | Video performer: "Wicked Game", "Dancin'", "Somebody's Crying", "San Francisco Days", "Blue Spanish Sky", "Baby Did A Bad Bad Thing", "Can't Do A Thing To Stop Me", "Let Me Down Easy", "Blue Hotel", "Dark Moon", "Don't Make Me Dream About You", "Think Of Tomorrow", "Go Walking Down There", "You Owe Me Some Kind Of Love", "Gone Ridin'", "Please", "Washington Square", "Wicked Game European Version" / writer: "Wicked Game", "Dancin'", "Somebody's Crying", "San Francisco Days", "Blue Spanish Sky", " | |
| Cold Case | 2004-2006 | TV Series performer – 2 episodes | |
| Smallville | 2005 | TV Series writer – 1 episode | |
| Soundstage | | TV Series documentary performer – 2 episodes, 2004 – 2005 writer – 1 episode, 2004 | |
| I Love the '90s: Part Deux | 2005 | TV Series documentary performer – 1 episode | |
| Undercover | 2005 | TV Series performer – 1 episode | |
| Hinter Gittern – Der Frauenknast | | TV Series performer – 2 episodes, 2002 – 2004 writer – 1 episode, 2002 | |
| Idool 2004 | 2004 | TV Series writer – 1 episode | |
| Chasing Liberty | 2004 | performer: "Life Will Go On" / writer: "Life Will Go On" | |
| Idols | 2003 | TV Series writer – 1 episode | |
| Mona Lisa Smile | 2003 | performer: "Besame Mucho" | |
| Elvis Lives | 2003 | TV Special performer: "Devil in Disguise" | |
| Hooked | 2003 | Documentary writer: "Wicked Game Berlin remix" | |
| The Family Man | 2000 | performer: "Wicked Game" / writer: "Wicked Game" | |
| MTV Unplugged: Ballads | 2000 | Video short performer: "Somebody's Crying" / writer: "Somebody's Crying" | |
| Dawson's Creek | | TV Series performer – 3 episodes, 1999 writer – 1 episode, 1999 | |
| Eyes Wide Shut | 1999 | lyrics: "Baby Did a Bad Bad Thing" 1995 / music: "Baby Did a Bad Bad Thing" 1995 / performer: "Baby Did a Bad Bad Thing" 1995 | |
| Party of Five | | TV Series performer – 5 episodes, 1995 – 1999 writer – 2 episodes, 1996 | |
| The Roseanne Show | | TV Series performer – 1 episode, 1998 writer – 1 episode, 1998 | |
| Home Fries | 1998 | performer: "Baby Did a Bad Bad Thing" / writer: "Baby Did a Bad Bad Thing" | |
| Nash Bridges | | TV Series performer – 1 episode, 1997 writer – 1 episode, 1997 | |
| Lista Top 40 | | TV Series lyrics – 1 episode, 1997 writer – 1 episode, 1997 | |
| Beverly Hills, 90210 | | TV Series performer – 7 episodes, 1990 – 1997 writer – 5 episodes, 1990 – 1993 | |
| Private Parts | 1997 | performer: "Back On Your Side" / writer: "Back On Your Side" | |
| Fools Rush In | 1997 | performer: "I Wonder" / writer: "I Wonder" | |
| Tin Cup | 1996 | performer: "I Wonder" / writer: "I Wonder" | |
| Mr. Wrong | 1996 | performer: "I'M SO LONESOME I COULD CRY" | |
| Beautiful Girls | 1996 | performer: "Graduation Day" / writer: "Graduation Day" | |
| Friends | 1996 | TV Series performer – 3 episodes | |
| Beavis and Butt-Head | 1993-1995 | TV Series performer – 2 episodes | |
| The Larry Sanders Show | | TV Series performer – 1 episode, 1995 writer – 1 episode, 1995 | |
| A Perfect World | 1993 | performer: "Dark Moon", "The Little White Cloud that Cried" | |
| True Romance | 1993 | performer: "Two Hearts" / writer: "Two Hearts" | |
| Saturday Zoo | 1993 | TV Series performer – 1 episode | |
| Melrose Place | 1992 | TV Series performer – 1 episode | |
| Leaving Normal | 1992 | performer: "Wicked Game" / writer: "Wicked Game" | |
| The Cutting Edge | 1992 | performer: "Diddley Daddy" | |
| Vamp | 1991 | TV Series performer: "Wicked Game" / writer: "Wicked Game" | |
| Wild at Heart | 1990 | performer: "Wicked Game", "Blue Spanish Sky", "In The Heat Of The Jungle" / writer: "Wicked Game", "Blue Spanish Sky", "In The Heat Of The Jungle" | |
| The Preppie Murder | 1989 | TV Movie performer: "Wicked Game" as Wicked Games, "You Owe Me Some Kind of Love" / writer: "Wicked Game" as Wicked Games, "You Owe Me Some Kind of Love" | |
| Shag | 1989/I | performer: "Diddly Daddy" | |
| Married to the Mob | 1988 | performer: "Suspicion of Love" / writer: "Suspicion of Love" | |
| North Shore | 1987 | performer: "Blue Hotel" / writer: "Blue Hotel" | |
| Morgan Stewart's Coming Home | 1987 | performer: "Gone Ridin" / writer: "Gone Ridin" | |
| Modern Girls | 1986 | performer: "Dancin'" / writer: "Dancin'" | |
| Blue Velvet | 1986 | music: "Livin' For Your Lover", "Gone Ridin'" / performer: "Livin' For Your Lover", "Gone Ridin'" | |
| Miami Vice | | TV Series performer – 1 episode, 1986 writer – 1 episode, 1986 | |
| American Flyers | 1985 | performer: "Gone Ridin'" / writer: "Gone Ridin'" | |
| Roadies | 2016 | TV Series writer – 1 episode | |
| The Voice | 2015-2016 | TV Series writer – 2 episodes | |
| Més 324 | 2016 | TV Series writer – 1 episode | |
| The Affair | | TV Series performer – 1 episode, 2015 writer – 1 episode, 2015 | |
| Doctor Who | 2015 | TV Series writer – 1 episode | |
| Friday Night Football | | TV Series performer – 1 episode, 2015 writer – 1 episode, 2015 | |
| The Blacklist | 2014 | TV Series writer – 1 episode | |
| Guapas | 2014 | TV Series writer – 2 episodes | |
| The Marty Stuart Show | 2014 | TV Series writer – 1 episode | |
Actor
| Title | Year | Status | Character |
| --- | --- | --- | --- |
| Adventure Time | 2015 | TV Series | Seven |
| Over the Garden Wall | 2014 | TV Mini-Series | Enoch / Additional Voices |
| Twin Peaks: The Missing Pieces | 2014 | | Special Agent Chester Desmond |
| Hot in Cleveland | 2014 | TV Series | Chase Jackson |
| The Cleveland Show | 2011 | TV Series | |
| JBTV | 2010 | TV Series | Artist |
| American Dad! | 2009 | TV Series | |
| The Informers | 2008 | | Les Price |
| The Late Late Show with Craig Ferguson | 2006 | TV Series | Michael Caine in Space |
| A Dirty Shame | 2004 | | Vaughn |
| The Chris Isaak Show | 2001-2004 | TV Series | Chris Isaak |
| American Dreams | 2004 | TV Series | Roy Orbison |
| Ed | 2003 | TV Series | Jamie Decker |
| The Tonight Show with Jay Leno | 1995-2002 | TV Series | Musical Guest |
| Blue Ridge Fall | 1999 | | Emerson Cotswold |
| From the Earth to the Moon | 1998 | TV Mini-Series | Ed White |
| That Thing You Do! | 1996 | | Uncle Bob |
| Grace of My Heart | 1996 | | Matthew Lewis |
| Friends | 1996 | TV Series | Rob Donnen |
| The Larry Sanders Show | 1995 | TV Series | Chris Isaak |
| Little Buddha | 1993 | | Dean Conrad |
| Twin Peaks: Fire Walk with Me | 1992 | | Special Agent Chester Desmond |
| Late Night with David Letterman | 1991 | TV Series | |
| The Silence of the Lambs | 1991 | | SWAT Commander |
| Chris Isaak: Wicked Game | 1991 | Video short | Man on beach (uncredited) |
| Married to the Mob | 1988 | | 'The Clown' |
| Uchu kara no messeji | 1978 | | Bar Patron (uncredited) |
Producer
| Title | Year | Status | Character |
| --- | --- | --- | --- |
| The Chris Isaak Hour | 2009 | TV Series executive producer – 3 episodes | |
| The Chris Isaak Show | 2004 | TV Series executive producer – 3 episodes | |
Director
| Title | Year | Status | Character |
| --- | --- | --- | --- |
| Best of Chris Isaak | 2006 | Video music videos "Somebody's Crying", "Can't Do A Thing [To Stop Me]" | |
| The Chris Isaak Show | 2004 | TV Series 1 episode | |
Music Department
| Title | Year | Status | Character |
| --- | --- | --- | --- |
| The Chris Isaak Show | 2004 | TV Series composer – 1 episode | |
| Private Eye | 1987 | TV Series composer – 1 episode | |
Writer
| Title | Year | Status | Character |
| --- | --- | --- | --- |
| Chris Isaak's Guide to Jazz Fest | 2005 | TV Movie | |
Composer
| Title | Year | Status | Character |
| --- | --- | --- | --- |
| The Preppie Murder | 1989 | TV Movie | |
Self
| Title | Year | Status | Character |
| --- | --- | --- | --- |
| Tavis Smiley | 2011-2016 | TV Series | Himself / Himself – Guest |
| CBS News Sunday Morning | 2016 | TV Series documentary | Himself |
| Live with Kelly and Michael | 2006-2015 | TV Series | Himself – Musical Guest / Himself – Guest |
| The X Factor | 2011-2015 | TV Series | Himself – Judge / Himself – Special Guest |
| The Tonight Show with Jay Leno | 1993-2014 | TV Series | Himself / Himself – Musical Guest / Himself – Interviewed by Majorette / … |
| The Project | 2013 | TV Series | Himself |
| Can of Worms | 2013 | TV Series | Himself |
| Celebrity Bucket List | 2013 | TV Series | Himself |
| Good Morning America | 2012 | TV Series | Himself – Guest |
| The 86th Macy's Thanksgiving Day Parade | 2012 | TV Movie | Himself – Float Performer |
| Loose Women | 2012 | TV Series | Himself – Guest / Himself – Musical Guest |
| Herb Ritts 'LA Style' | 2012 | Documentary short | Himself |
| Overheard | 2012 | TV Series | Himself – interviewee |
| The Wright Stuff Extra | 2012 | TV Series | Himself |
| Let's Dance for Comic Relief | 2012 | TV Series | Himself |
| Die Harald Schmidt Show | 2012 | TV Series | Himself |
| Conan | 2012 | TV Series | Himself – Musical Guest |
| Buddy Holly: Listen to Me – The Ultimate Buddy Party | 2011 | TV Movie | Himself – Host |
| The Hour | 2011 | TV Series | Himself |
| Big Morning Buzz Live | 2011 | TV Series | Himself – Musical Guest |
| The 7PM Project | 2009-2011 | TV Series | Himself |
| Kenny Rogers: The First 50 Years | 2011 | TV Movie | Himself |
| The Wendy Williams Show | 2010 | TV Series | Himself |
| The 2010 Rock and Roll Hall of Fame Induction Ceremony | 2010 | TV Movie | Himself |
| The Footy Show | 2009 | TV Series | Himself |
| Rove Live | 2004-2009 | TV Series | Himself |
| El hormiguero | 2009 | TV Series | Himself – Guest |
| 2009 MTV Movie Awards | 2009 | TV Special | Himself |
| The Late Late Show with Craig Ferguson | 2005-2009 | TV Series | Himself / Himself – Interviewee / Musical Guest |
| The Chris Isaak Hour | 2009 | TV Series | Himself – Host |
| Australian Idol | 2008 | TV Series | Himself – Guest Judge |
| Sun Records and the Johnny Cash Sound | 2008 | Video short | Himself |
| An Evening of Stars: Tribute to Smokey Robinson | 2008 | TV Movie | Himself |
| Elvis: Viva Las Vegas | 2007 | TV Movie documentary | Himself |
| The Bill Engvall Show | 2007 | TV Series | Himself |
| 2007 MLB All-Star Game | 2007 | TV Special | Himself – National Anthem Performer |
| Late Night with Conan O'Brien | 1996-2007 | TV Series | Himself – Guest / Himself – Musical Guest |
| Great Performances | 2007 | TV Series | Himself |
| Le grand journal de Canal+ | 2006 | TV Series documentary | Himself |
| 93 Faubourg Saint-Honoré | 2006 | TV Series | Himself |
| Emirates Melbourne Cup Day | 2006 | TV Movie | Himself |
| Postcards | 2006 | TV Series | Himself |
| Enough Rope with Andrew Denton | 2006 | TV Series | Himself – Guest |
| Ellen: The Ellen DeGeneres Show | 2006 | TV Series | Himself – Guest |
| Best of Chris Isaak | 2006 | Video | Himself |
| Soundstage | 2003-2005 | TV Series documentary | Himself / Himself – Performer |
| Chris Isaak's Guide to Jazz Fest | 2005 | TV Movie | Himself |
| Jimmy Kimmel Live! | 2004 | TV Series | Himself – Guest |
| Non-Denominational All-Star Celebrity Holiday Special | 2004 | TV Movie | Himself |
| Christmas in Rockefeller Center | 2004 | TV Movie | Himself – Performer |
| The 18th Annual ARIA Awards | 2004 | TV Special | Himself |
| Mondo Thingo | 2004 | TV Series | Himself |
| The Panel | 1999-2004 | TV Series | Himself |
| Today | 2004 | TV Series | Himself |
| The Late Late Show with Craig Kilborn | 1999-2004 | TV Series | Himself |
| 100 Greatest Videos | 2003 | TV Movie documentary | Himself – Host |
| 50 Sexiest Video Moments | 2003 | TV Movie documentary | Himself |
| Elvis Lives | 2003 | TV Special | Himself |
| Austin City Limits | 2002 | TV Series documentary | Himself |
| Música sí | 1998-2002 | TV Series | Himself – Musical Guest |
| Leute heute | 2002 | TV Series documentary | Himself |
| BingoLotto | 2002 | TV Series | Himself – Musical Guest |
| The Rosie O'Donnell Show | 1996-2002 | TV Series | Himself |
| MADtv | 2001 | TV Series | Himself |
| My VH1 Music Awards | 2001 | TV Special | Himself – Presenter |
| 2001 Blockbuster Entertainment Awards | 2001 | TV Special | Himself |
| MTV Unplugged: Ballads | 2000 | Video short | Himself |
| An All-Star Tribute to Johnny Cash | 1999 | TV Special documentary | Himself – Performer |
| Melrose Place | 1999 | TV Series | Himself |
| The Daily Show | 1999 | TV Series | Himself |
| Late Show with David Letterman | 1993-1999 | TV Series | Himself / Himself – Guest / Himself – Musical Guest |
| In Dreams: The Roy Orbison Story | 1999 | TV Movie documentary | Himself |
| The Roseanne Show | 1998 | TV Series | Himself |
| 1998 VH1 Fashion Awards | 1998 | TV Special | Himself |
| HBO First Look | 1998 | TV Series documentary | Himself |
| Hard Rock Live | 1997 | TV Series | Performer |
| Charlie Rose | 1996 | TV Series | Himself – Guest |
| The 38th Annual Grammy Awards | 1996 | TV Special | Himself |
| 1995 MTV Movie Awards | 1995 | TV Special | Himself |
| Unplugged | 1995 | TV Series documentary | Himself |
| Rage | 1995 | TV Series | Himself |
| The Jon Stewart Show | 1995 | TV Series | Himself |
| 1995 VH1 Honors | 1995 | TV Movie | Himself |
| Elvis: The Tribute | 1994 | TV Movie documentary | Himself – Performer |
| The Chevy Chase Show | 1993 | TV Series | Himself – Guest |
| Michael Ball | 1993 | TV Series | Himself |
| Taratata | 1993 | TV Series | Himself |
| Saturday Zoo | 1993 | TV Series | Himself – Performer |
| MTV Video Music Awards 1991 | 1991 | TV Special | Himself |
| Coca Cola Pop Music Backstage Pass to Summer | 1991 | TV Special | Himself – Performer |
| Saturday Night Live | 1991 | TV Series | Himself – Musical Guest / Dave |
| Top of the Pops | 1990-1991 | TV Series | Himself |
| The Word | 1991 | TV Series | Himself |
| Wicked Game | 1991 | Short | Himself |
| It's Garry Shandling's Show. | 1990 | TV Series | Himself |
| Lifestyles of the Ramones | 1990 | Video | Himself |
| House of Style | 1989 | TV Series | Himself |
| Let's Get Lost | 1988 | Documentary | Himself |
| The Last Resort with Jonathan Ross | 1987 | TV Series | Himself |
| Late Night with David Letterman | 1987 | TV Series | Himself |
| A tope | 1987 | TV Series | Himself – Musical Guest |
| Arsenal | 1986 | TV Series | Himself |
| Àngel Casas Show | 1985 | TV Series | Himself |
| Nöjesmassakern | 1985 | TV Series | Himself |
Awards
Won Awards
| Year | Award | Ceremony | Nomination | Movie |
| --- | --- | --- | --- | --- |
| 2004 | ASCAP Award | ASCAP Film and Television Music Awards | Most Performed Themes | |
Nominated Awards
| Year | Award | Ceremony | Nomination | Movie |
| --- | --- | --- | --- | --- |
| 2001 | TCA Award | Television Critics Association Awards | Individual Achievement in Comedy | The Chris Isaak Show (2001) |
| 2000 | OFTA Film Award | Online Film & Television Association | Best Music, Adapted Song | Eyes Wide Shut (1999) |
| 1995 | Razzie Award | Razzie Awards | Worst New Star | Little Buddha (1993) |
Source: IMDb, Wikipedia